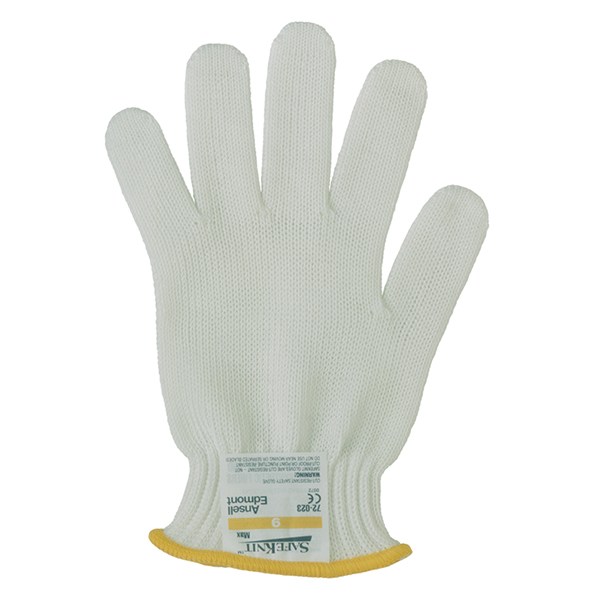 Liners & Yarns
DuPont Kevlar: A cut-resistant aramid fiber from DuPont known for its strength and tear resistance.

Dyneema: A cut-resistant fiber from DSM that offers cut and superior abrasion resistance with enhanced softness and a cool, comfortable feel.

Interlock Knit: A tightly woven knit fabric that's cooler and more flexible, similar to T-shirt material.

Brushed Jersey Cotton: Cotton jersey is brushed to produce a napped surface, similar to a sweatshirt, which provides warmth and cushioning.

Nylon: A synthetic fiber with good abrasion resistance and good strength versus cotton.

Terry: A fabric that has raised, uncut loops of yarn on one or both sides, similar to a bath towel, to provide very good insulation against heat.
---
Cuff Styles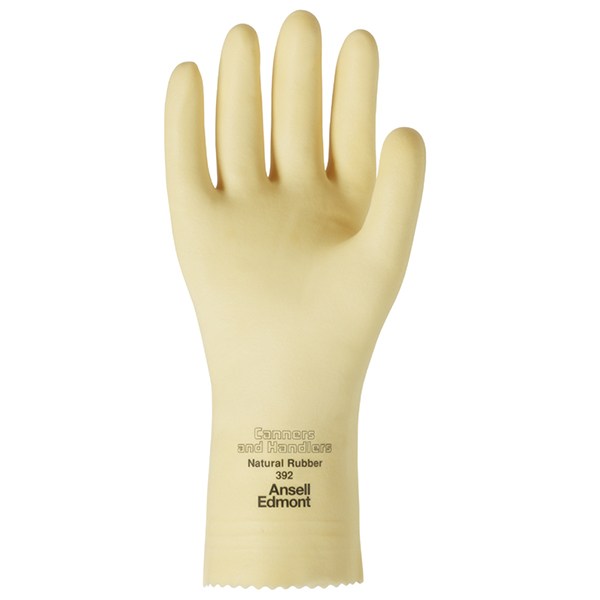 Rolled Beaded: Provides increased protection from liquid droplets, as well as increased cuff strength.
Slip-on: Open style supports easy donning and doffing.
Safety: Extends a piece of protective material over the wrist area ( usually 2-3" in length ) for added protection and quick removal.
Gauntlet: Provides added wrist and forearm protection and length (usually 4" or longer), allowing maximum movement of the wrist.
Knitwrist: Designed to hold gloves in place and prevent debris from entering the glove.
---
Chemical & Liquid Protection Gloves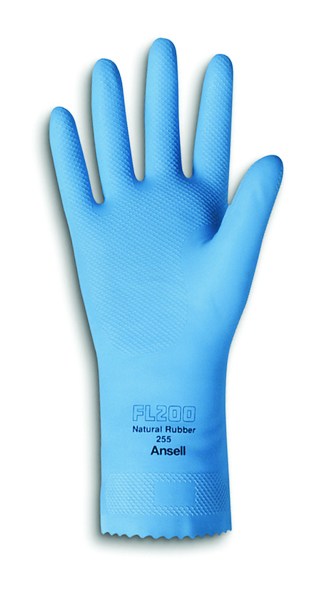 Supported: Made by dipping a knitted or woven cloth liner into the glove compound, the liner supports the compound and adds strength.

Unsupported: The hand forms are dipped directly in the glove compound with no supporting liner or fabric.

Lined: Lined gloves have an internal knitted or woven liner that adds increased mechanical protection and improved sweat management.

Flocked: Flock-lined gloves have an internal coating of short cotton fibers, which promotes easier donning and doffing of gloves, as well as improved comfort.

Unlined: Unlined gloves do not have a knitted or woven internal liner. As a general rule, they have a higher degree of dexterity and tactility but provide lower resistance against mechanical hazards.
---
Other Elements of Disposable Gloves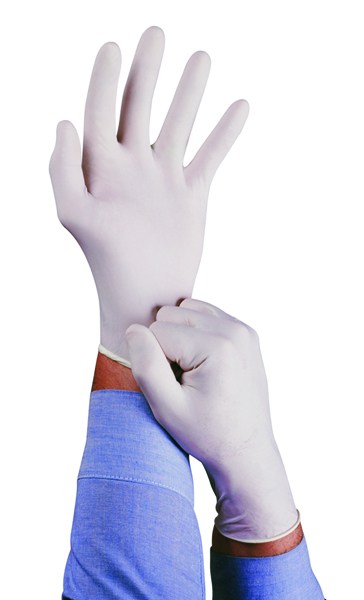 Powdered: Designed to assist with easier donning and doffing, ideal for those who frequently change gloves.
Powder-Free: Ideal for environments where product contamination is a concern, an alternative for those whose skin is irritated by powder.
Ambidextrous: Gloves that can be worn on the right or left hand for increased convenience and value.
Hand-specific: Gloves designed to be worn specifically on the right or left hand for improved fit and dexterity.
Latex: Latex rubber provides good chemical and cut resistance. Latex is stretchier and fits tighter than vinyl. *Be aware there are concerns about allergies to latex.*
Neoprene: Neoprene rubber is a synthetic polymer. Neoprene actually has better chemical resistance than nitrile, but its puncture, snag and abrasion resistance is not as good. That's why neoprene is preferred as a coating for supported gloves, but nitrile makes a better unsupported gloves.
Nitrile: Nitrile rubber is a synthetic rubber polymer. It offers greater chemical, abrasion and puncture resistance than natural latex.
Polyethylene: Like PVC, this is a thermoplastic and offers the most economical hand protection. It is a stamped glove.
Vinyl: Its rightly called polyvinyl chloride or PVC. Is a thermoplastic that offers excellent chemical as well as abrasion-resistance.
---
Sizing
Ordering the right size is the best way to assure the gloves are comfortable. One way to determine the size needed is to use cloth tape to measure around the hand. Measure above the thumb and below the fingers. The diameter of the hand (rounded to the nearest half inch) is numerically equal to the workers average glove size.
| Size # | Size |
| --- | --- |
| 6 | XS |
| 7 | S |
| 8 | M |
| 9 | L |
| 10 | XL |
| 11 | XXL |
Shop Gloves