Long-Lasting Protection & Comfort
Tingley boots and shoe covers are designed for durability, reliability, and safety—providing 100% waterproof protection and certified slip resistant outsoles.
Improve employee safety and decrease the chance of slip-related injuries, Tingley industrial boots are ASTM F3445 certified for slip resistance.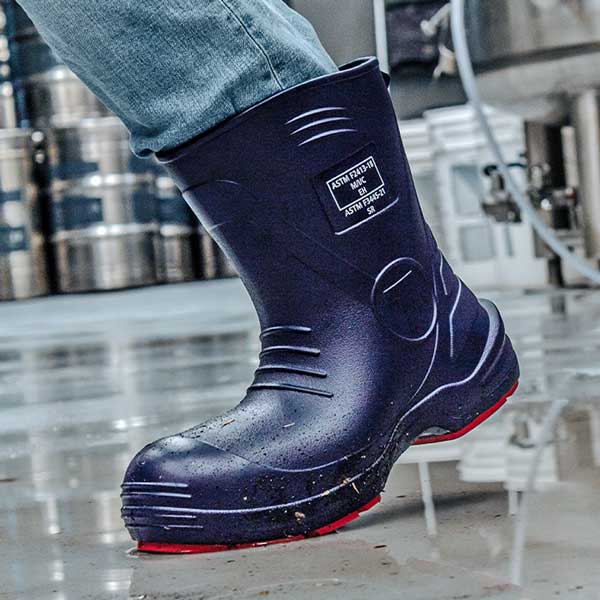 Slip Resistant
Reduce the risk of slip injuries with certified slip resistant footwear. Innovative designs provide comfortable protection with certified slip resistant outsoles.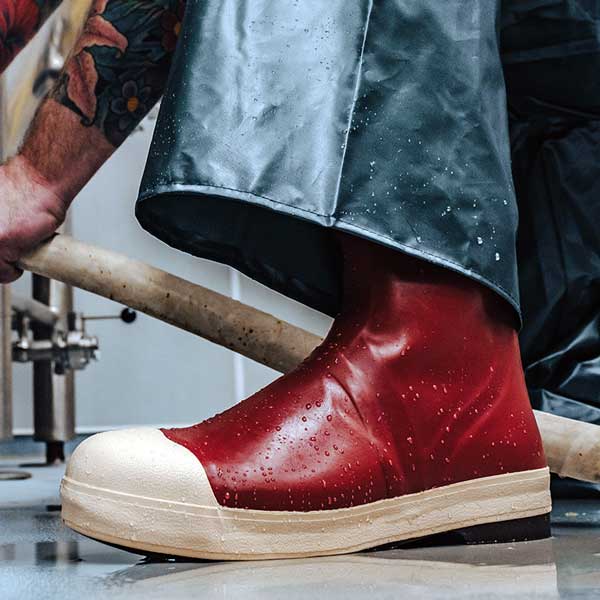 Safety Toe
An ideal combination of comfort, performance and value. Safety toe boots conform to ASTM standards to provide ultimate foot protection.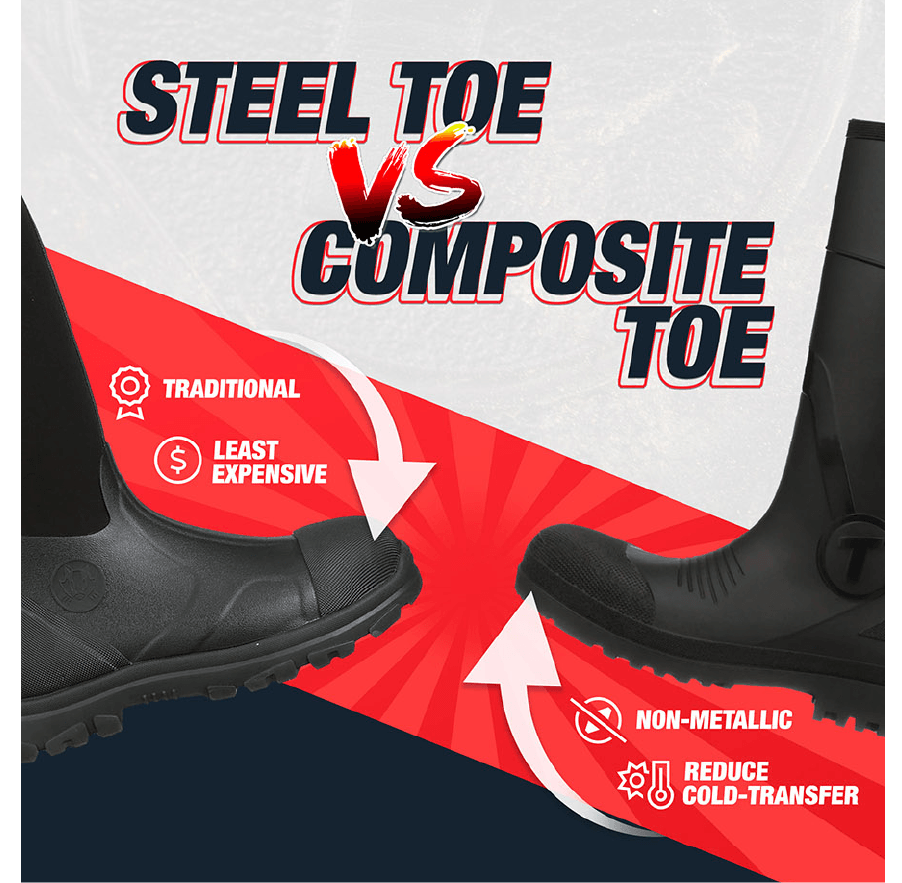 Safety Toe
Tingley ASTM F2413 compliant work boots are designed with a safety toe for ultimate foot protection and comfort.
What is the difference between Steel Toe and Composite Toe?
Steel toe caps, while providing added protection, can add a minimal amount of weight to work boots. This additional weight can potentially cause fatigue and discomfort in the feet and back, especially when working long hours on hard surfaces.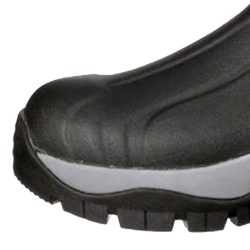 Composite toe caps are not only lightweight, but they also offer a comfortable fit. The natural thermal insulating material makes them ideal for cold weather conditions. Their non-metal components also mean they will not set off detectors, making them a practical option for food processors.