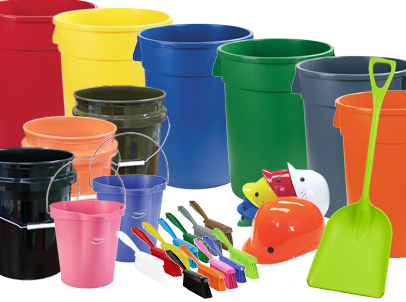 A complete color-coded system helps your sanitation program by ensuring that
plant tools stay in the areas they are meant to be used, doing the jobs they are meant to do. Avoid cross-contamination between areas of the plant, or one application to another.
Nelson-Jameson brings together the most extensive collection of color-coded products for material handling, product handling, janitorial, safety, apparel,
QA/QC and metal detectable applications. Take the next step in your sanitation program and add to your color-coded program to make it more effective.
---
Color-Coded Brush Program Tips
Here are some tips to keep your color-coded brush program effective:
Separate brushes to avoid contamination.
Use separate brushes for internal and external surfaces.
Restrict brushes to their particular zone of use.
Maintain and store brushes properly.
Sanitize brushes between uses.
---
Total Color Brushes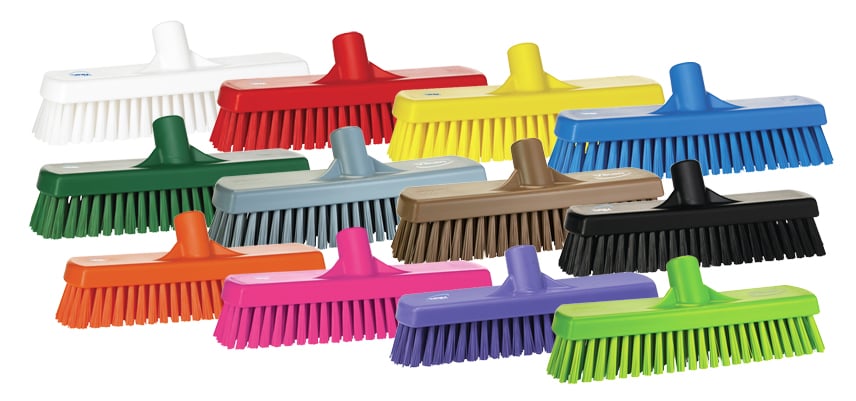 Take color-coding to the next level with total color brushes—blocks and bristles made of the same color. Total color brushes offer the highest degree of tractability possible for today's stringent HACCP environments. Available in a variety of styles—if you don't see what you are looking for, please give us a call.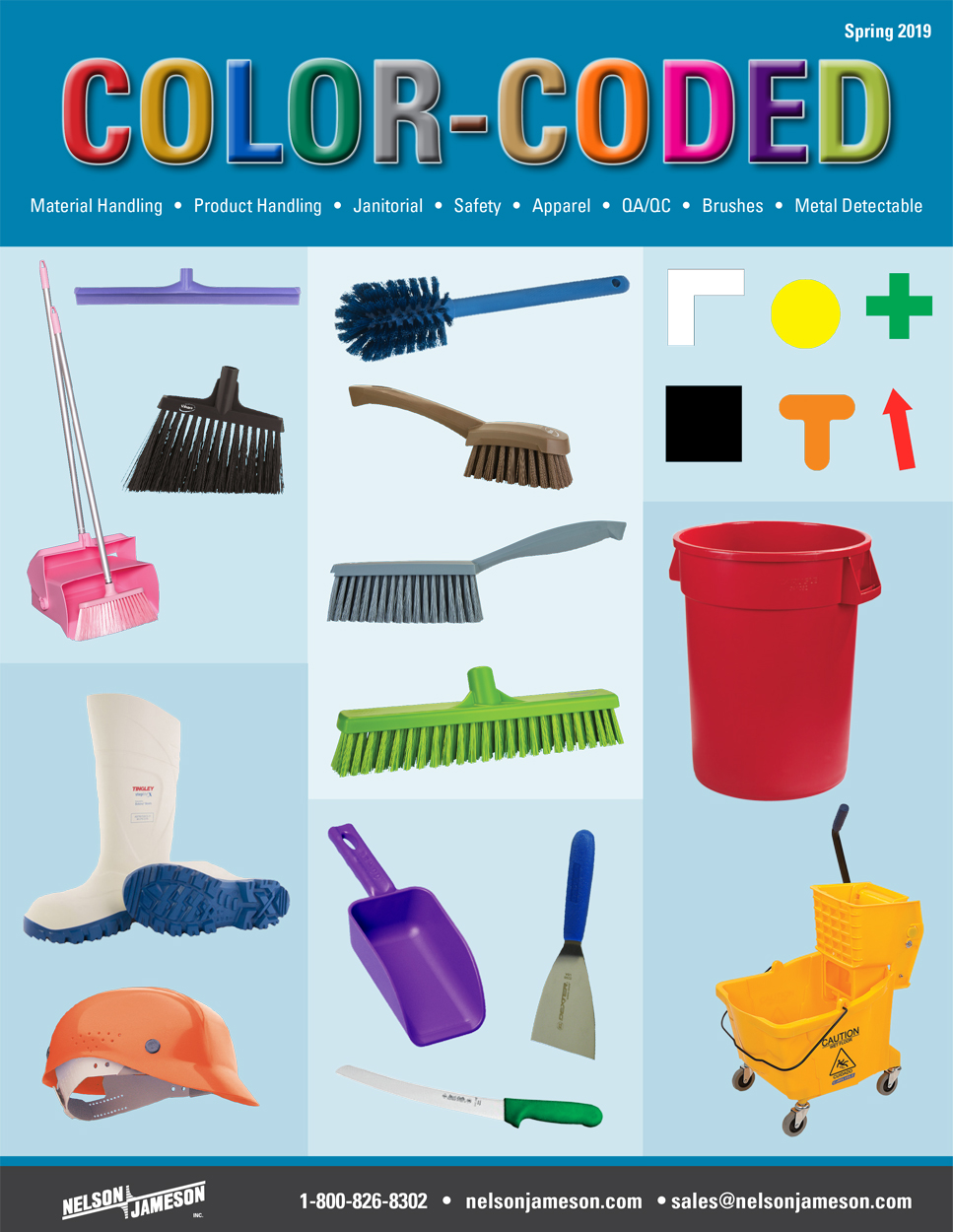 View our Color-Coded Products Catalog