Clean Hands are the First Line of Defense Against Product Contamination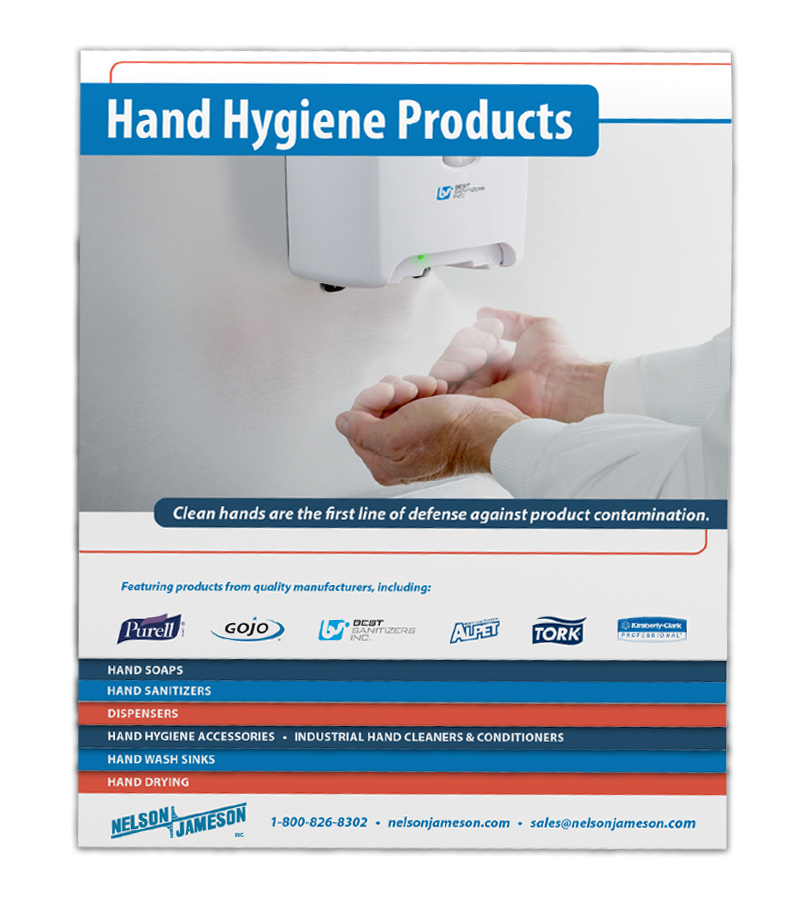 Proper hand hygiene protects your employees, your products and your reputation. Reduce the risk of foodborne
illness and contamination with products selected specifically for the requirements of the food industry.
Complete your hand hygiene program with these products from Nelson-Jameson:
Hand Soaps — E2-Rated and Non-Rated
Hand Sanitizers — E3-Rated and Non-Rated
Hand Washing — Sinks and Faucets
Hand Drying — Towels and Dispensers
Compliance Tools — Nail Brushes, Verification Kit, and Signage
For more information on hand hygiene, visit our Learning Center.
Complimentary Hand Hygiene Training for Your Employees!
Best Sanitizers, Inc™ offers expert, hands-on training for your hand hygiene program. On-site or virtual training options are available.
Simply fill out our contact form to get started!