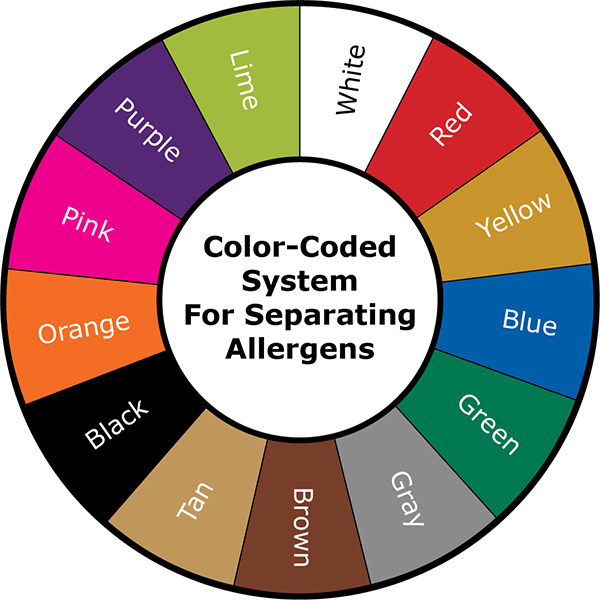 Color-coding allows for easy and quick communication of information essential for food safety. Designating critical control areas and zones helps your sanitation program by ensuring that the
tools stay in the areas in which they are meant to be used, doing jobs they are meant to do.
Color-coded programs also help avoid bacterial and allergen cross-contamination within a facility
or from one application to another, allowing you to maintain a safe food processing facility.
Consider bringing in help to develop and maintain a color-coded program.
Contact our Product Specialists for assistance today!
Color-Coding by Allergen:
1. Identify Allergens Present
An allergen is a substance that causes an allergic reaction, which occurs when the immune system
overreacts to a normally harmless substance known as an allergen.

There are currently 14 allergens listed by the European Union (EU):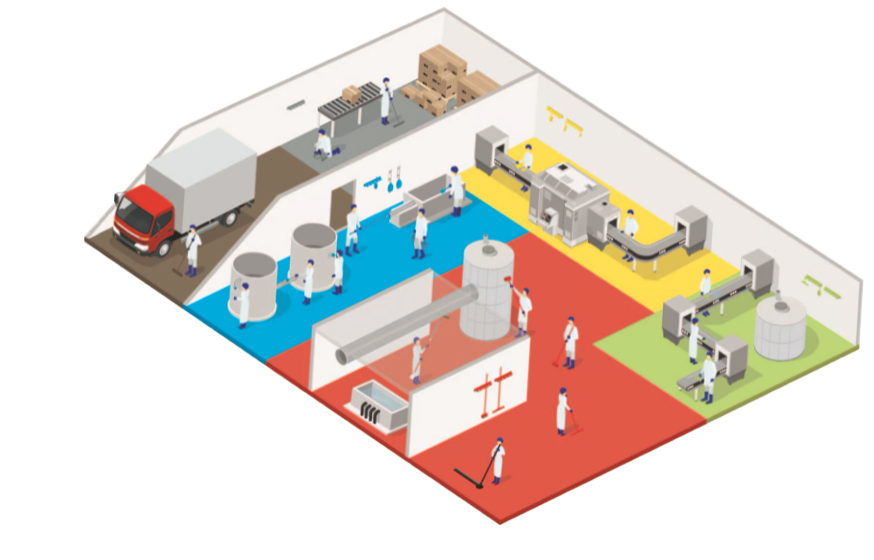 2. Choose Contrasting Colors
Segregation of allergen production areas by color, provides an easy visual check that only tools and utensils color-coded to use in that specific area are used. For example, the use of lime equipment should only be used in the lime "allergen" production area. The more unusual colors like orange, pink, purple, and lime are often chosen for use with allergens.





3. Develop & Implement a Plan
It is critical to take your time while developing your facility's color-coded program. Consult with employees at all levels in your facility and consider doing a trial run of the tools. Try to keep the plan simple and consistent and communicate the plan effectively and often to reinforce the importance
and how such measures can enhance food safety. Educating and training employees is a critical step in implementing your color-coded program.
By providing clear training and concepts of your plan, employees will have a better awareness of why preventative control is important.
To help keep your tools organized in their designated areas
—consider using Custom Shadow Boards.
Provide striking, graphical visual point-of-storage for the tools.
Shadow outlines with words to identify where tools should be when not in use.
Store readily-available tools to maintain machinery, equipment and operations.
Account for missing tools and equipment, avoid time wasted looking for and
replacing them, and ensure availability when needed next time.
SHADOW BOARDS CAN BE DESIGNED TO ANY SIZE AND STYLE YOU REQUIRE
— use any color, included logos, messages, symbols, or full-color images.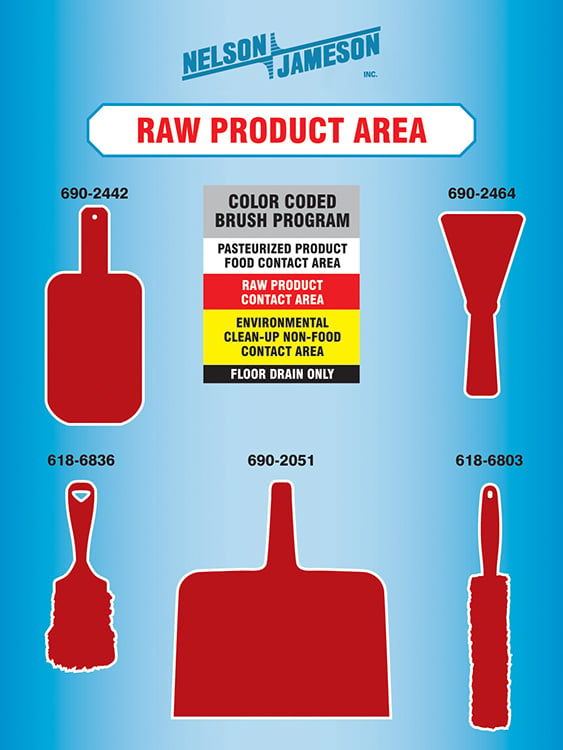 ---
---