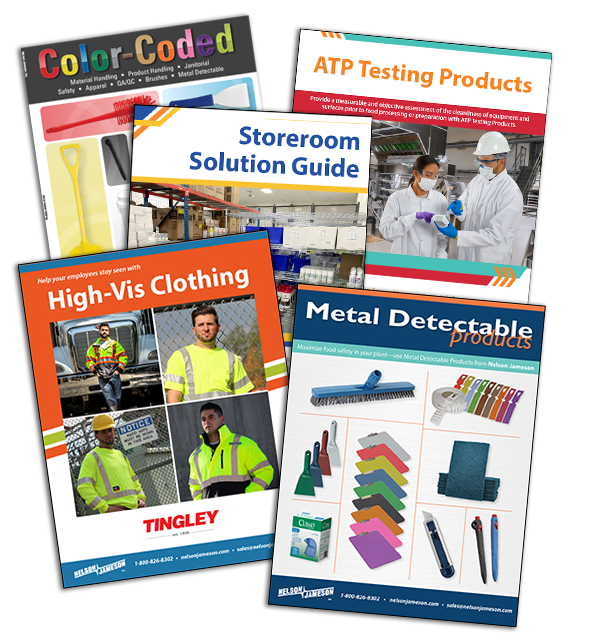 Nelson-Jameson has a wealth of information and catalogs it would like to share with you! These pieces feature hard-to-find and specialty items, as well as wide line solutions to common industry topics, all key resources for a food or dairy processor.
The most requested is our Nelson-Jameson Buyers Guide, which is a virtual encyclopedia of products and supplies for the food and beverage industries. With over 10,000 items, this extensive catalog offers you the ease and convenience of a true integrated supplier.
Let our free technical advice, fast service, and get-it-right-the-first-time attitude help boost your productivity and overall efficiency.

Let Us Know What You Need
To receive your free printed literature, just check the catalog(s) you'd like to receive and submit the form below. Please allow 7 to 10 days for delivery, via USPS. (For requests outside the US, please contact [email protected], and include your UPS, FedEx, or DHL shipper number.)