Sanitary Maintenance (Jansan)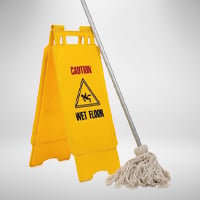 Improve food safety with quality sanitation equipment and supplies.
Nelson-Jameson has an extensive line of innovative equipment, cleaning chemicals and supplies to help you clean and sanitize your entire plant. All our equipment and sanitary supplies are formulated to meet the standards of the food, dairy, and beverage industries.
Our sanitary maintenance products include:
• Brushes, brooms, squeegees, mops, and accessories
• Cleaning equipment
• Pads and sponges
• Janitorial products
• Paper products and dispensers
• Sanitizing products
Visit our Learning Center for more information about cleaning and sanitation solutions.