From Allergens to Zone Swabbing…3M is your trusted food safety source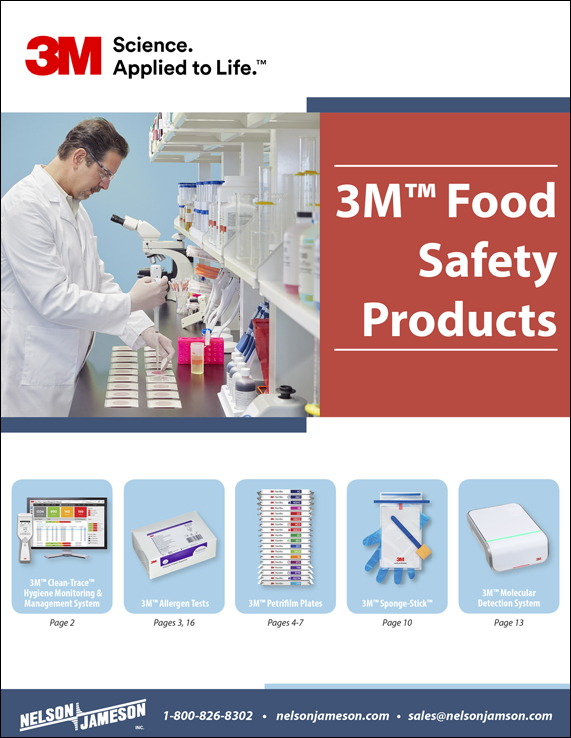 A leader of innovative solutions, 3M offers a broad range of food safety testing
products designed to safeguard your business, mitigate risk, and protect consumers.
Nelson-Jameson has the 3M products you use daily in your facility including the new Molecular Detection System, Allergen Rapid Kits, Allergen ELISA Kits, Petrifilm™ Plates,
ATP Hygiene Monitoring Systems, and Sample Handling Tools.
For more information on Laboratory and QA/QC, visit our Learning Center.
3M™ Health Care Academy
Continue your education and stay current on the latest food safety topics with industry experts. Click here to access resources and view courses!
---
Upcoming Events:
Tech Talk: A Q&A Session with 3M™ Food Safety Webinar
Wednesday, September 16th, 2020
11 a.m. – 12 p.m. U.S. CDT
Click here to Register
3M™ Allergen Testing Technical Training Webinar
Wednesday, October 14th, 2020
10 a.m. – 11 a.m. U.S. CDT
Click here to Register
Petrifilm Advanced Technical Training Webinar
Tuesday, November 10th, 2020
Click here to see a full list of our other events!
---
Shop Products: