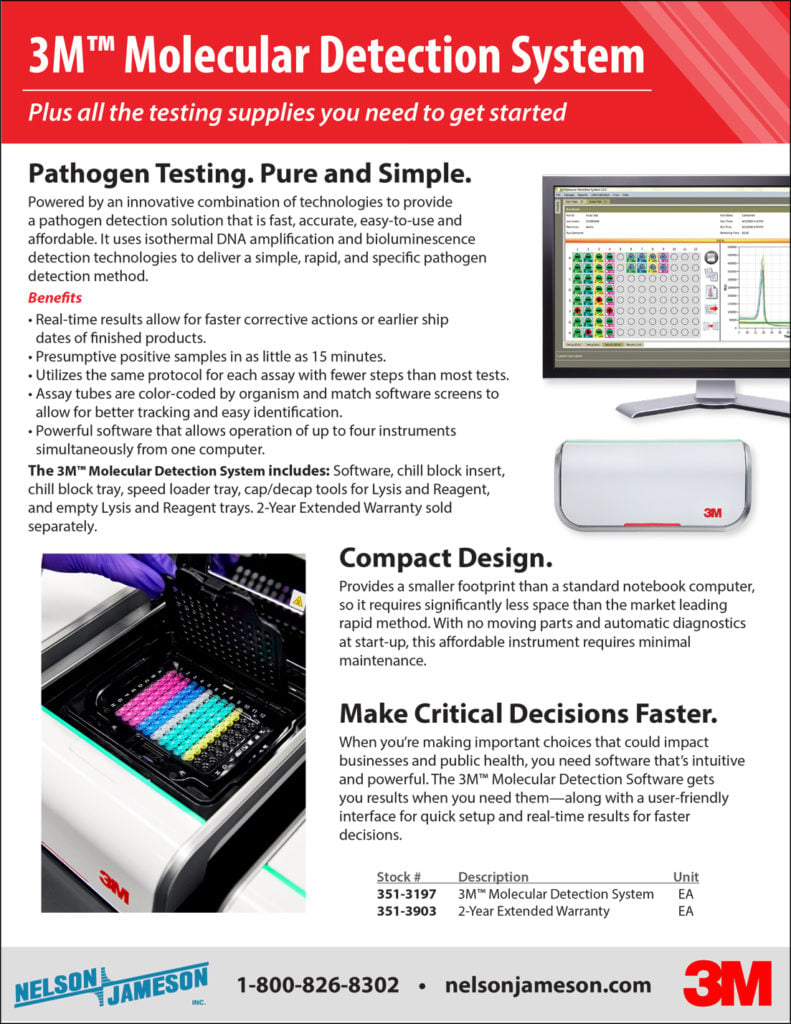 PLUS ALL THE TESTING SUPPLIES YOU NEED TO GET STARTED
Powered by an innovative combination of technologies to provide a pathogen detection solution that is fast, accurate,
easy to use, and affordable.
This system's compact design provides a smaller footprint than a standard notebook computer, so it requires significantly less space than the market leading rapid method. Providing results when you need them—along with a user-friendly
interface for quick setup and real-time results for faster decisions.
• View/Download 3M™ Molecular Detection System Flyer
• Request Printed 3M™ Molecular Detection System Flyer
Shop These Products:
---