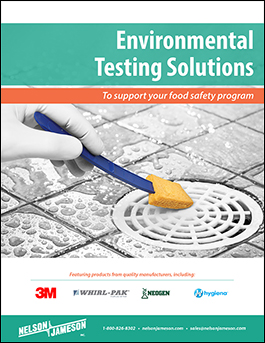 SUPPORT YOUR FOOD SAFETY PROGRAM
At Nelson-Jameson, we never take chances when it comes to food safety, and neither should you. That's why we've put together a comprehensive flyer that is filled with the products you need to create an effective food safety program in your plant.
Even more promising than the quality products is the manufacturers that are represented—we've included top products from 3M™, Hygiena™, Nasco, and Neogen®.
Let us help you implement the Environmental Testing Solutions that work for your plant.
For more information on environmental testing, visit our Learning Center.