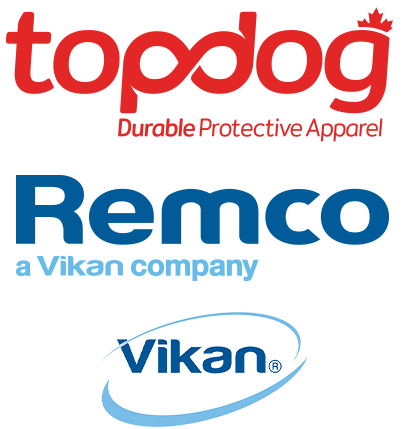 DURABILITY AND DEPENDABILITY WITH TOP DOG REUSABLE GARMENTS
The Top Dog line supports color-coding programs by providing an additional level of visual verification which helps ensure
the right people are working in specific zones. All items are FDA-compliant, waterproof, washer/dryer safe, recyclable,
latex-free, and resistant to chemical and acid sanitation products.
Learn more about Color-Coded products in the food industry.


Shop These Products:
---
Looking for Additional Safety Products?
Our Safety & PPE Catalog is filled with products and useful information to help keep employees safe in the workplace. Features a complete line of Personal Protective Equipment and Facility Safety products for the food industry:
Head & Face Protection
Protective Clothing
Gloves
Footwear
Safety Equipment & Supplies
Facility Identification
• Request a FREE printed Safety & PPE Catalog
• View or download a digital copy
---