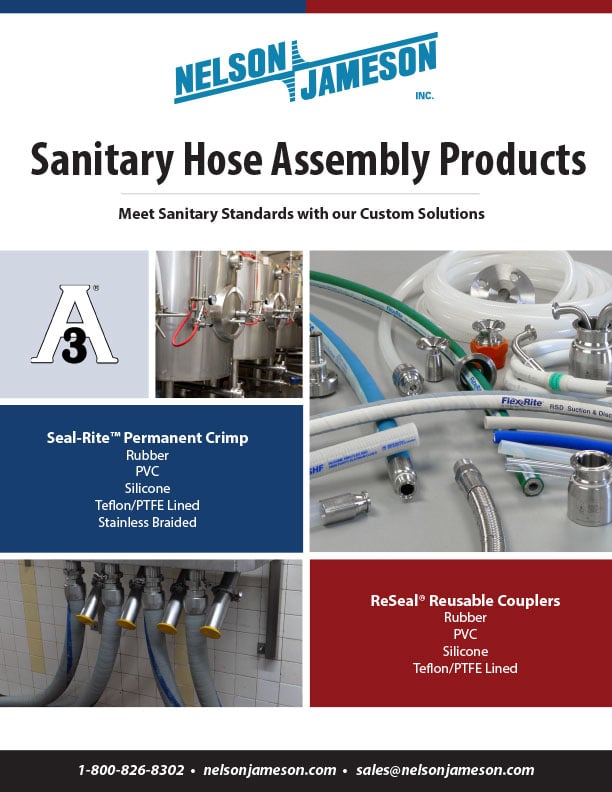 Meet Sanitary Standards with our Hose Assemblies
Not only does Nelson-Jameson have the widest selection of hose and couplers for food, dairy and beverage processors,
we also fabricate in multiple locations across the country for quicker delivery.
Take a look at some of our most popular hoses and if you don't see what you need or require some assistance in
selecting the proper hose assembly for your application, contact one of our hose specialists for assistance.
For more information on hoses, visit our Learning Center.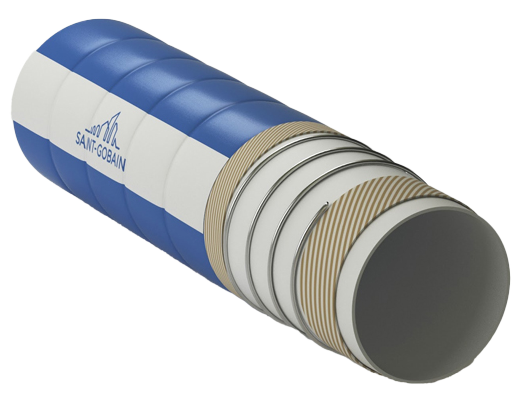 Extra-Flexible, Lightweight Suction & Discharge Hoses Immediately Available
Versilon™ XFR combines ergonomic handling and easy cleaning in a single lightweight, extra-flexible suction and discharge hose. With a lower scale weight per foot than traditional suction and discharge hoses, Versilon™ XFR is easy to bend and attach to pumps or tanks. This unique hose is in stock, and available for immediate build of custom 3-A assembly sizes. Available with both permanent and reusable 3-A crimped ends.
To place an order, contact our customer service team today!
To learn more about hose assemblies, click on either: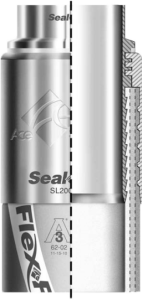 SealRite™ permanent couplers feature the newest sanitary design in radial crimp. Designed for permanent assembly one time use—not to be disassembled and reused. CIP, COP, SIP cleanable.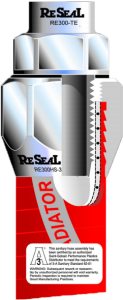 No need to buy expensive stainless steel couplers over and over again. ReSeal® sanitary couplers offer long term savings. When your hose needs replacing, just return the stainless fittings to us for reuse on a new piece of hose. CIP, COP, SIP cleanable.
TO ORDER: Call Customer Service 800-826-8302
Note: Custom products are made to YOUR specifications; therefore
orders cannot be cancelled and are not returnable unless defective.