Bright Past. Brilliant Future.
In 1947, Earl Nelson, his father Ted, Herb Jameson and Bob Dougherty founded Nelson-Jameson as a dairy equipment and supply business
in Toluca, Illinois. Their goal was to serve as a comprehensive resource for dairy plants, but they soon discovered that their Illinois location
wasn't ideal. So Ted and Herb studied dairy production maps and relocated the business to Marshfield, WI—the heart of dairy production.
Shortly after, Jameson and Dougherty left Nelson-Jameson to pursue other business opportunities, leaving the company in the hands of
the Nelson family.
Today, Nelson-Jameson is run by the fourth generation of the Nelson family and continues to grow. The organization has added distribution
centers in California, Idaho, Pennsylvania, and Texas to meet the needs of its markets. Over the years, Nelson-Jameson has expanded its
product offerings to meet the needs of food, dairy and beverage plants—becoming the supplier of choice in all 50 states, as well as many
foreign countries.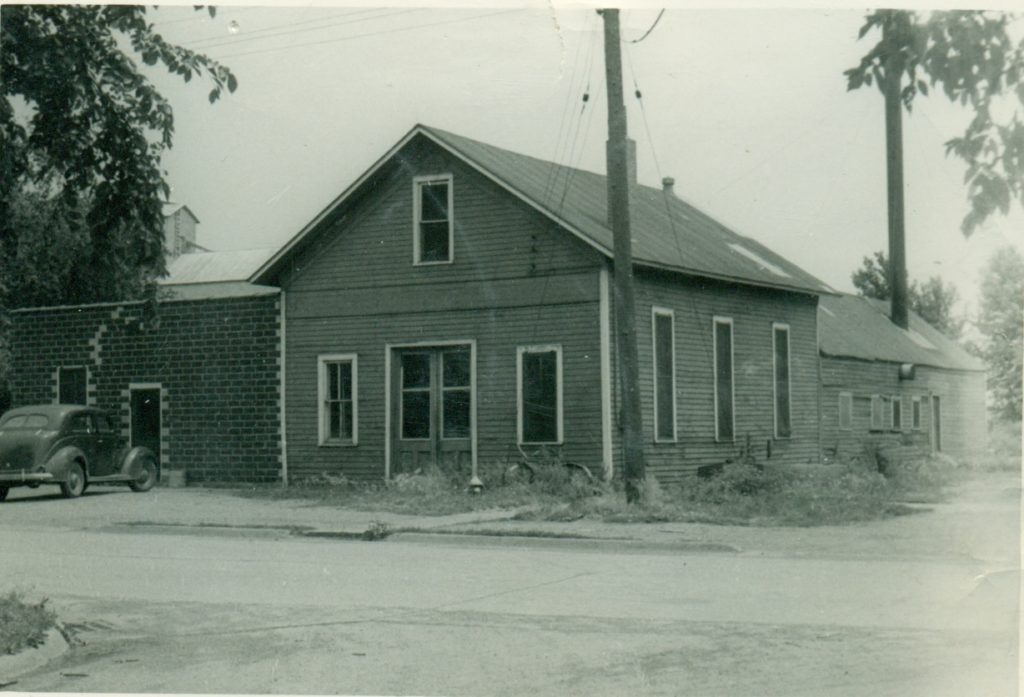 Nelson-Jameson is founded
NJ began as a dairy equipment and supply firm in a vacant cheese factory
in Toluca, IL. In addition to the four founders: Earl Nelson, his father—Ted Nelson, Herb Jameson, and Bob Dougherty, the only employee was a secretary/bookkeeper.


Nelson-Jameson moves to Marshfield
With distances between dairy plants relatively long in Illinois, NJ's founders studied cow density maps and decided to relocate the business to Marshfield, WI—the heart of dairy production. Shortly after the move to Marshfield, Dougherty and Jameson left the firm to pursue separate careers, leaving the company in the control of the Nelsons.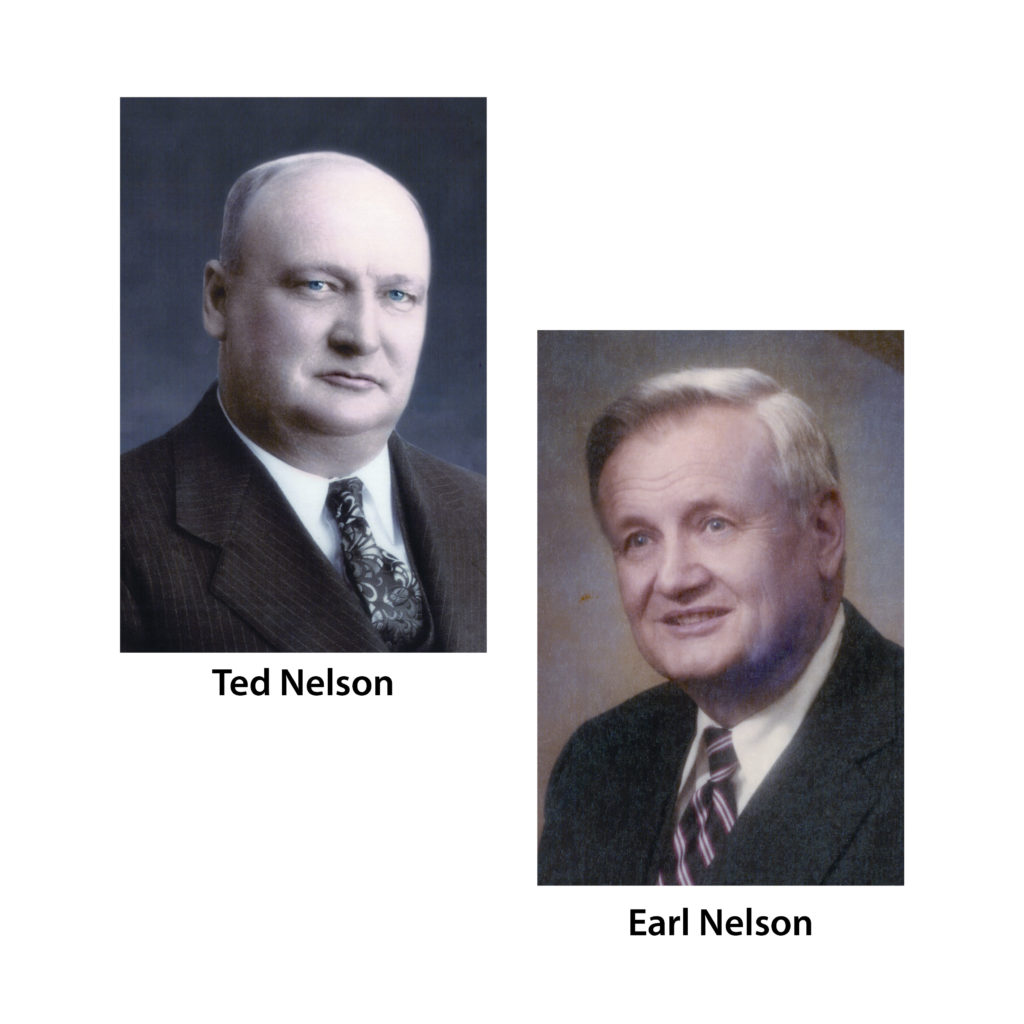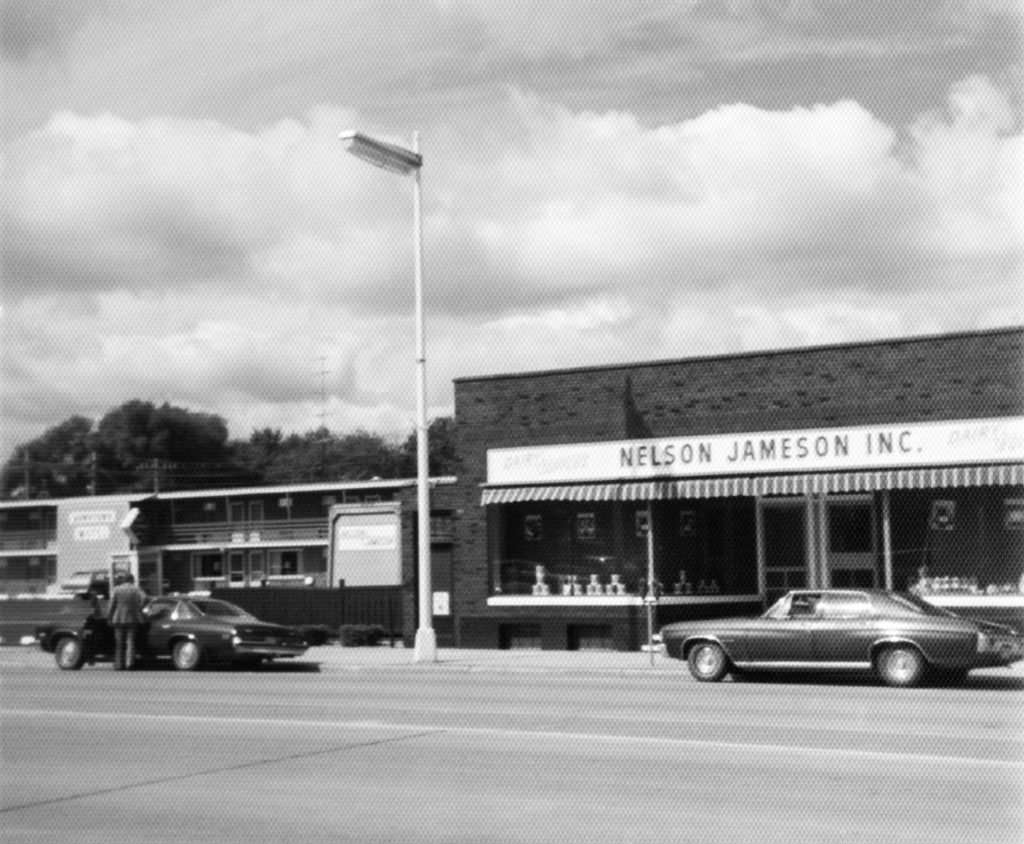 NJ is located on Central Ave in Marshfield
One of the buildings that the company occupied during this time was located where the Marshfield Area Chamber of Commerce office is today. The move to Marshfield proved to be fortuitous for the young firm, as Nelson-Jameson's customer list grew to include virtually every type of food processor in all 50 states and Canada.


Nelson-Jameson expands
NJ built the first of what would become several branch locations in Richland Center, WI, to better serve its strong dairy industry base. This location would remain open until 1992.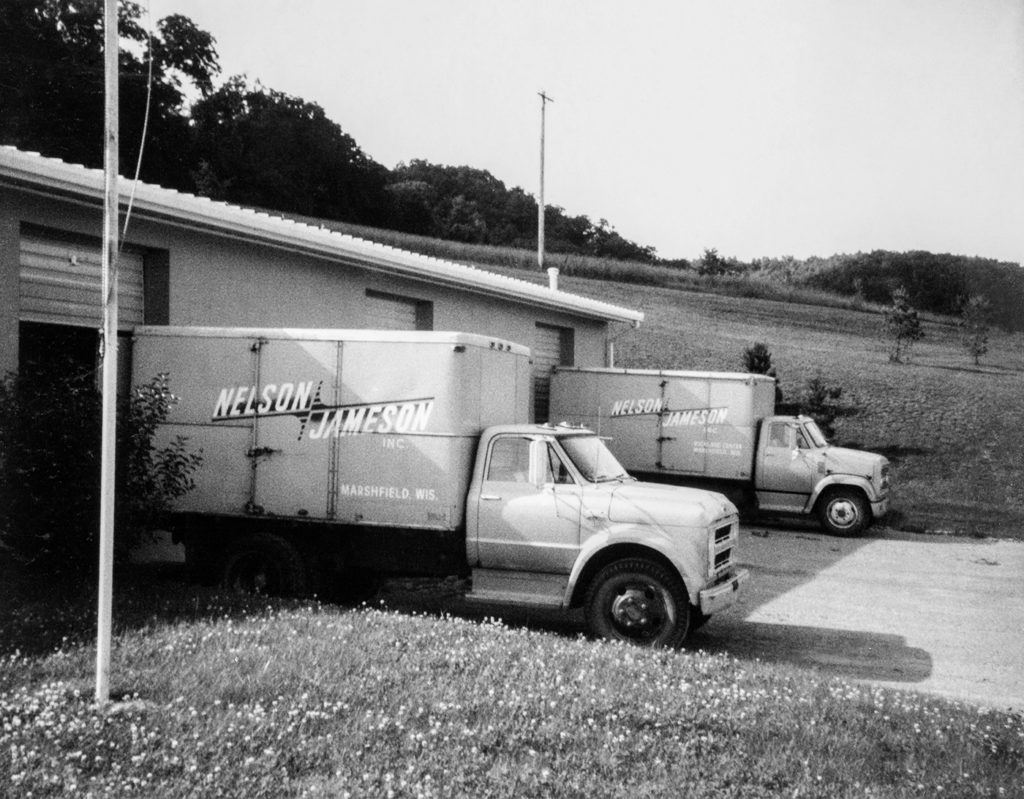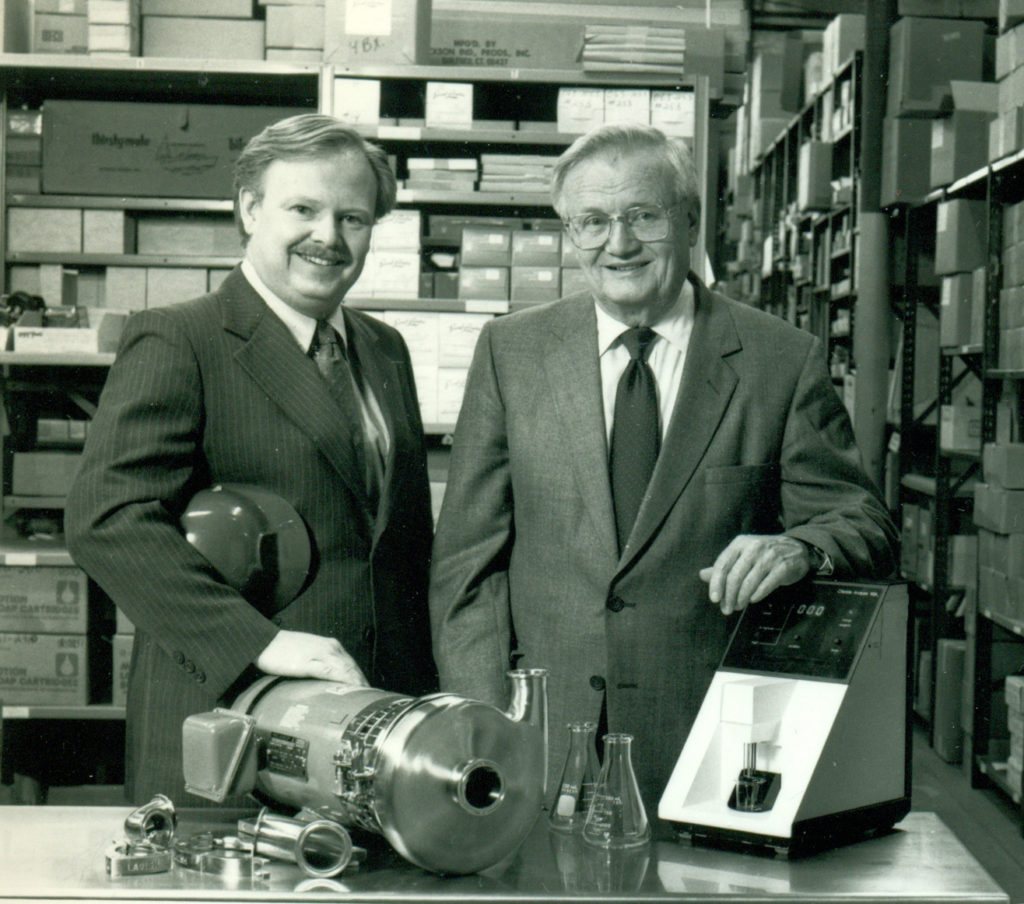 Another generation of Nelsons
Earl's son, John joins the family business. John worked on numerous projects during his years with the company, including sales and route delivery, product management of the chemical line, and the annual physical inventory counting and reconciliation. He also was instrumental in starting the Laboratory products line.


NJ relocates its Corporate Office
A brand new building at 2400 E 5th Street became the home base for
Nelson-Jameson, Inc. The building, designed by John Nelson, featured office and warehouse space designed for growth. The design also earns the 1977 National Design Award of Merit.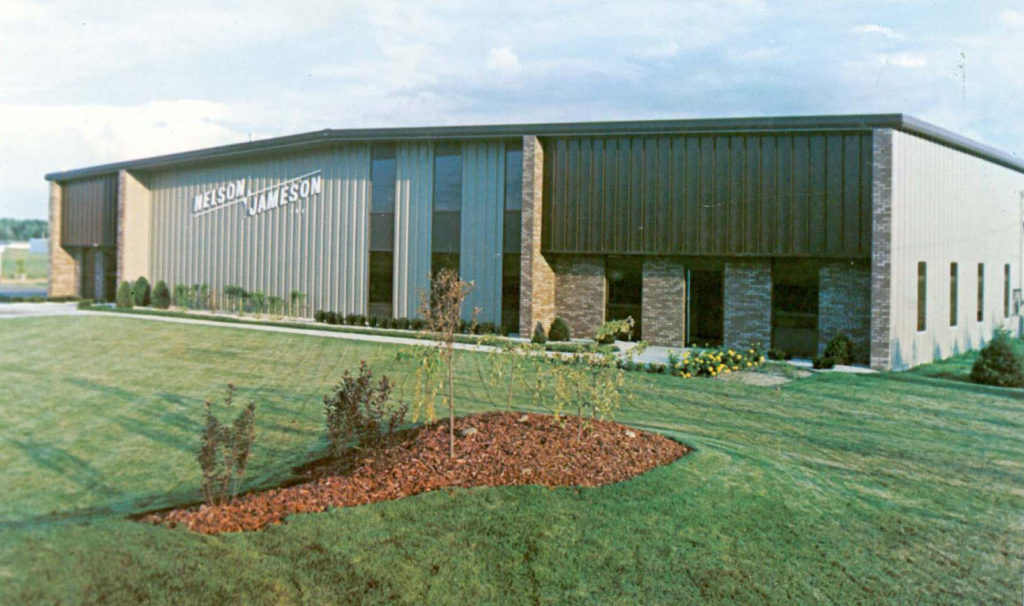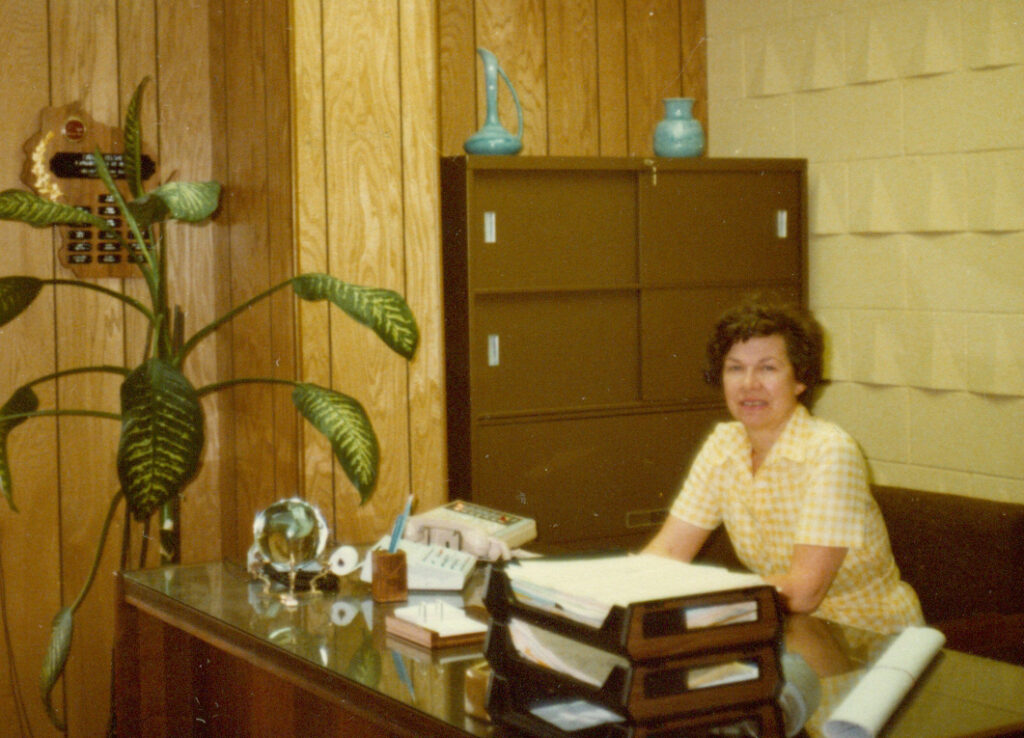 Carol Nelson joins the organization
Carol, Earl Nelson's wife, was instrumental in developing Nelson-Jameson's
Human Resource Department, and was responsible for hiring several key
individuals within the organization.


NJ opens a second branch location
Green Bay becomes the second Wisconsin branch location of the company
and serves Eastern, WI customers until 1991.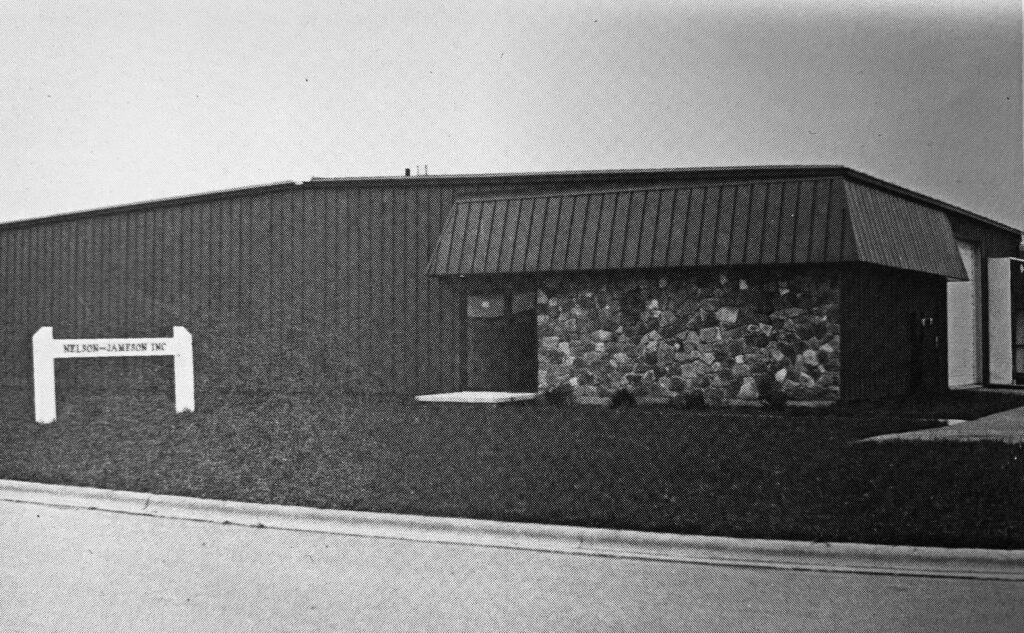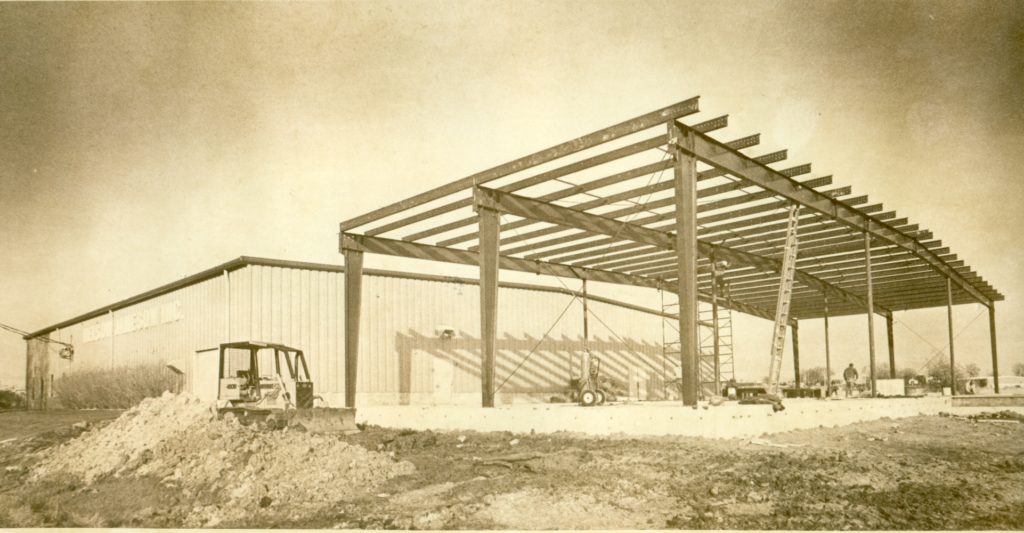 Additional warehouse space is added
When the building on East 5th Street was built 5 years earlier, it was said
that employees thought it would take 30 years to fill the warehouse space.
However, NJ would end up adding on several warehouse additions over the years to accommodate their growing product lines.


Firm Of The Year
Nelson-Jameson is named Marshfield's Firm of The Year
by the Marshfield Area Chamber of Commerce and Industry.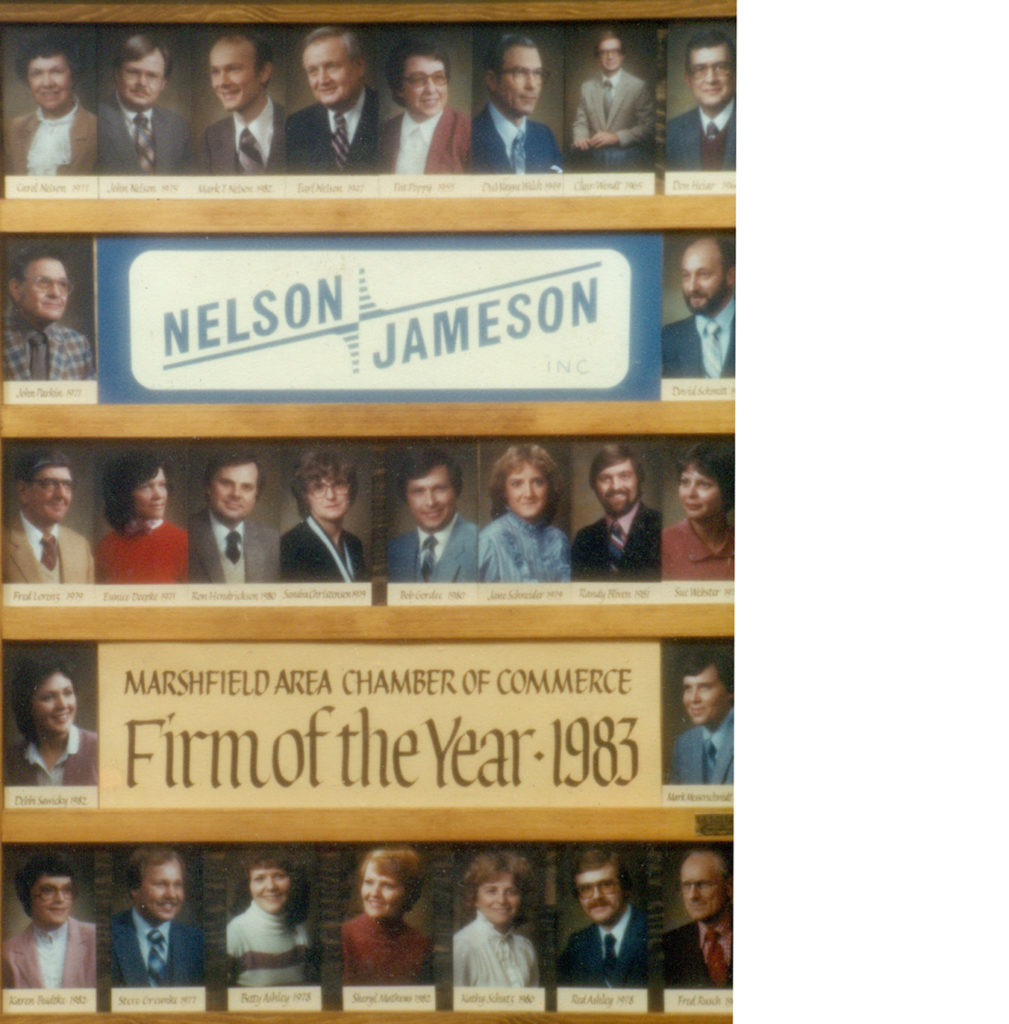 The Marshfield location expands again
NJ adds much-needed warehouse space and six new loading docks.

NJ has new leadership
John Nelson takes over day-to-day operations of Nelson-Jameson when Earl & Carol Nelson
retire from the company.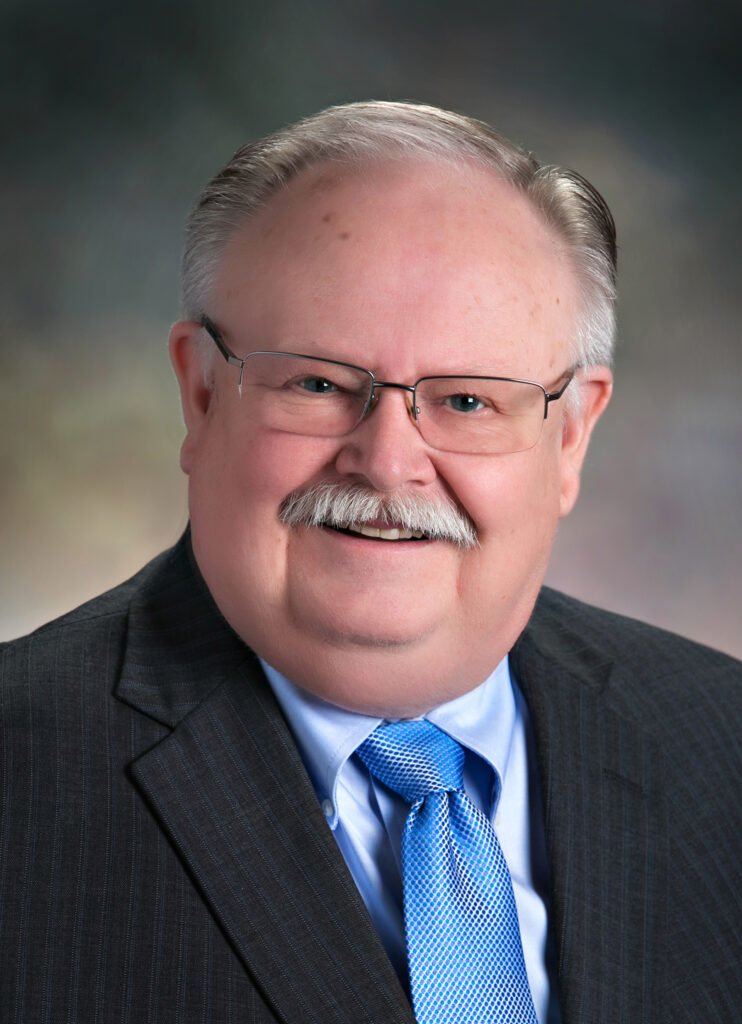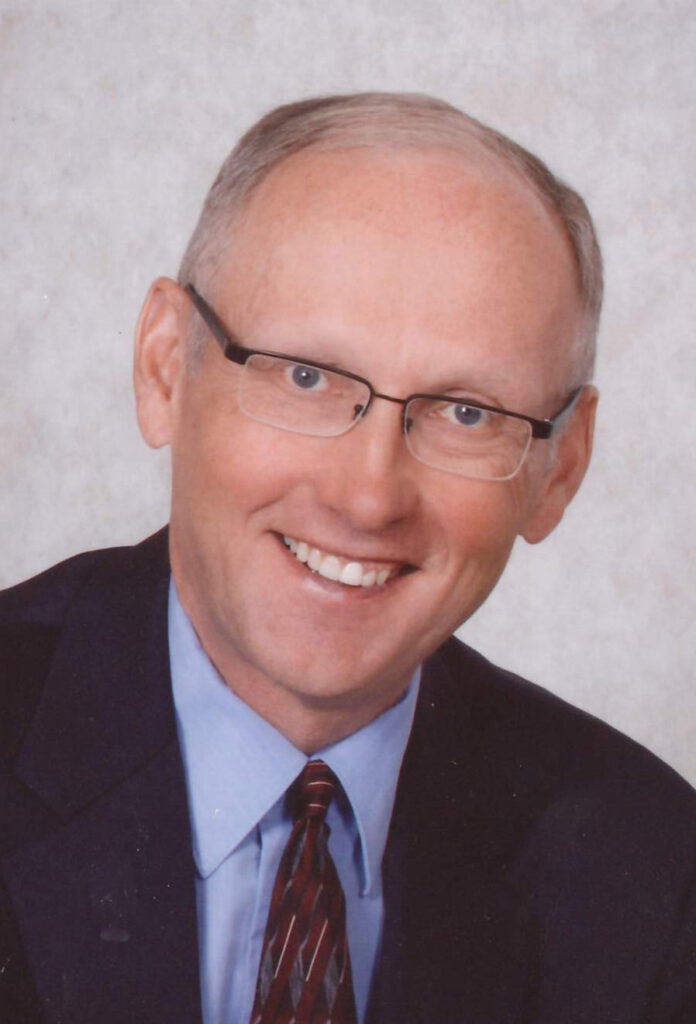 Jerry Lippert joins Nelson-Jameson
Jerry holds many roles over the years, including sales management, Director of Operations,
Vice President/General Manager, and President. He assumes the President's role in 2002
and holds that position until 2020.


A third branch location opens
To better serve the 13 Western states, NJ establishes
a branch in Turlock, CA.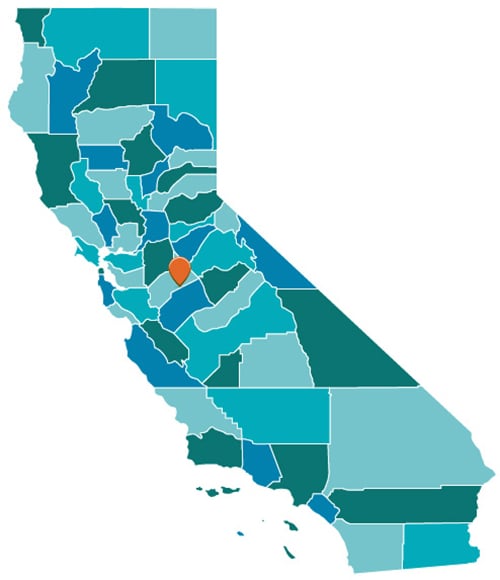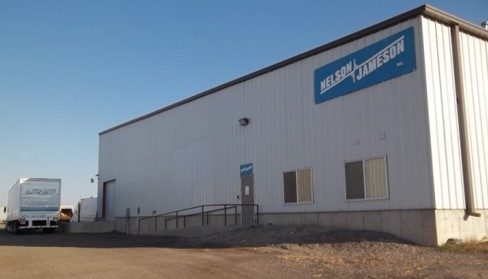 Another branch location is opened
Twin Falls, ID becomes a new branch of NJ to serve customers in the Northwest.


Warehouse space is added to the Marshfield location
This is third of what would be five additions to the 5th Street location.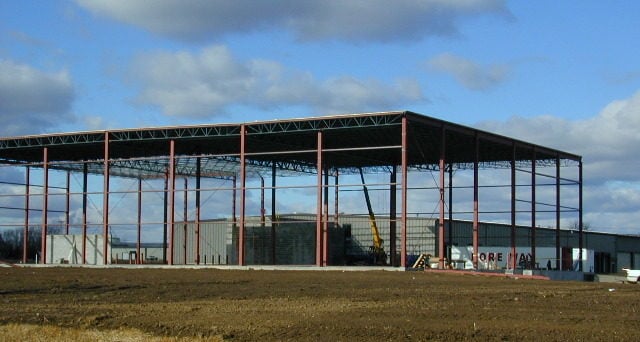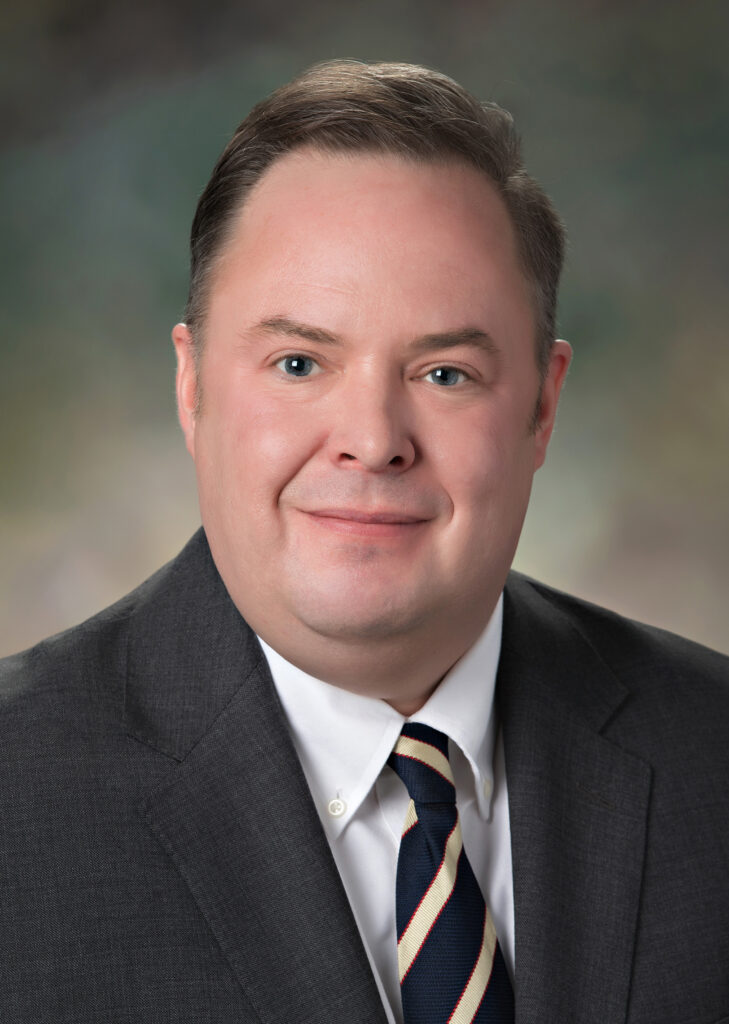 Adam joins the family business
John's son, Adam, is instrumental in establishing a strong IT Department, as well as the company philosophy of utilizing technology to make processes more efficient.


Nelson-Jameson builds a new facility in California
A new 32,700 square foot facility, including warehouse and office space, is built in Turlock, CA.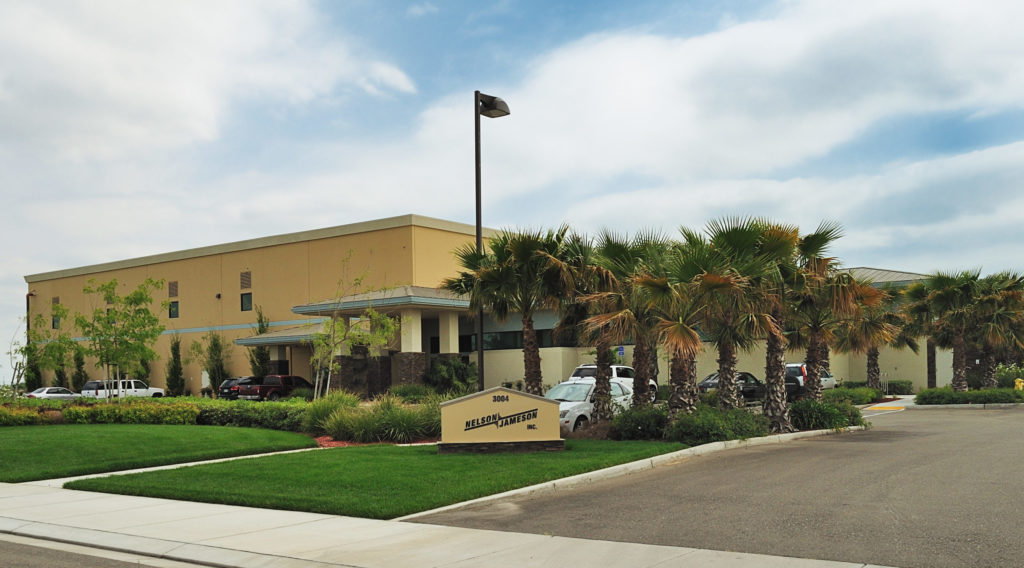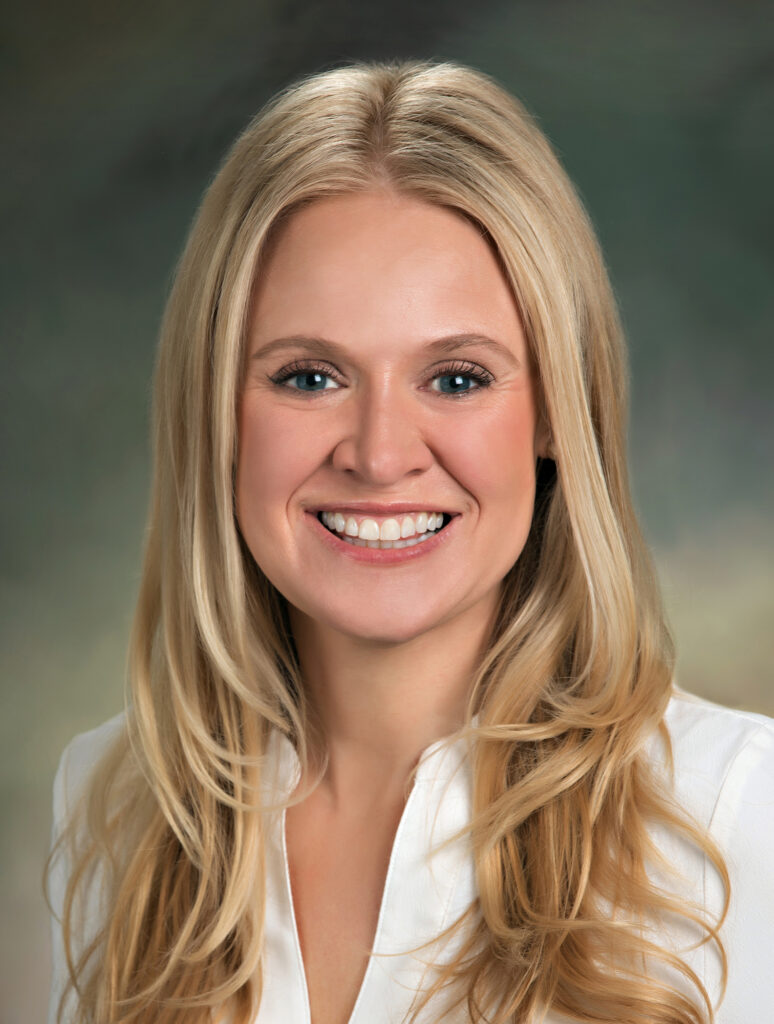 Amanda Nelson Sasse joins NJ
Over the years, Amanda, John's oldest daughter, holds several roles including Account Manager,
and Director of Strategic Relationships & Web Development, and plays a pivotal role in growing
Nelson-Jameson's online presence through social media.
Next Logistics is established
The logistics of Nelson-Jameson's fleet of trucks and deliveries becomes a new entity, Next Logistics. A dedicated system of
routes and delivery schedules are put in place to better serve
our customers across the United States.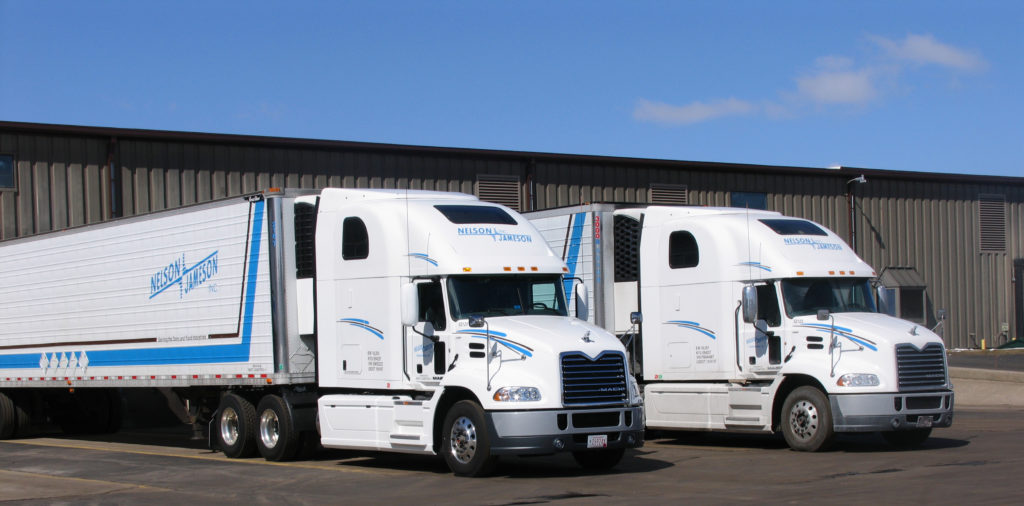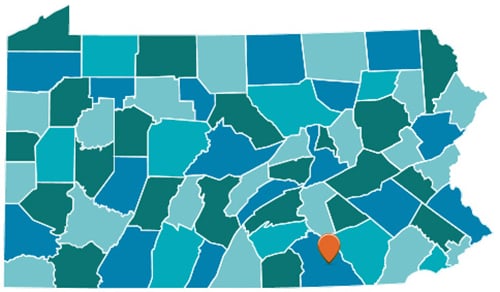 NJ heads East
Another branch location with offices and warehouse space opens in York, PA, allowing the company to better serve our customers on the East coast.


NJ comes to Texas
A new branch location in Dumas, TX is established, allowing NJ to better serve customers located in the South Central US.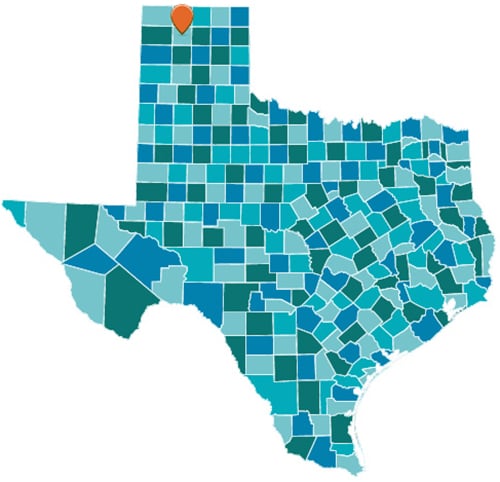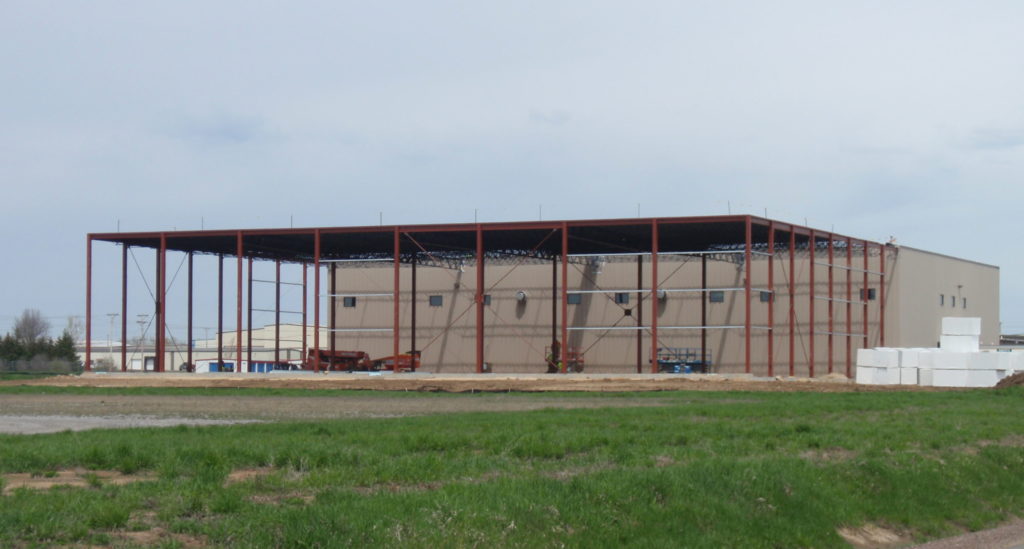 Marshfield has another expansion
20,000 square feet of warehouse space is added to the Marshfield location.


A sales office is established in Chicago
A team of dedicated Inside Account Managers, with assigned customers
in various regions of the U.S., are based out of Chicago to help drive sales
from the inside.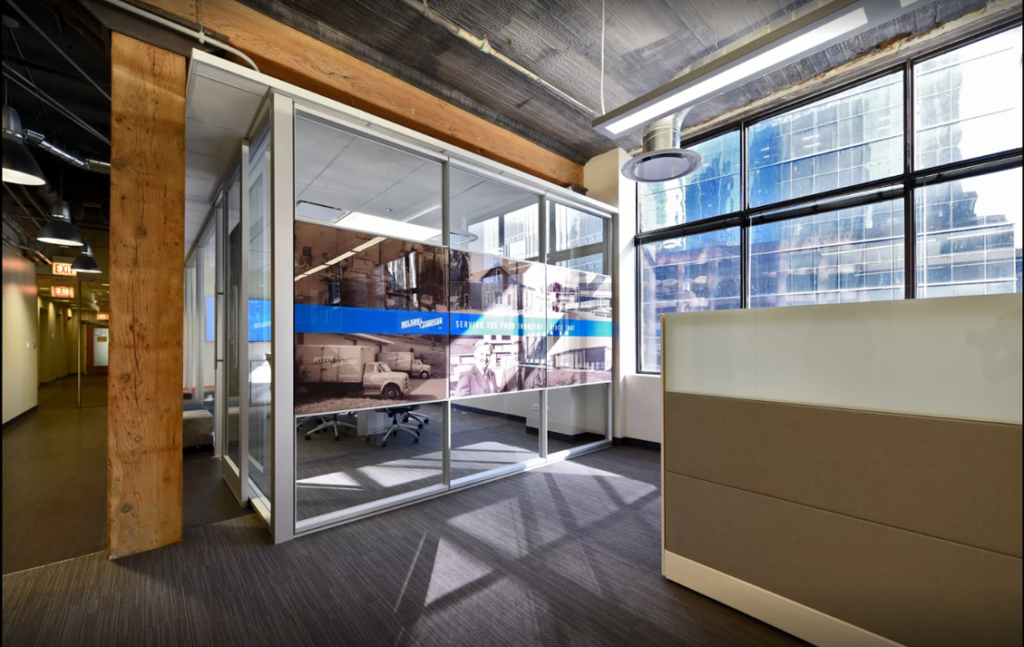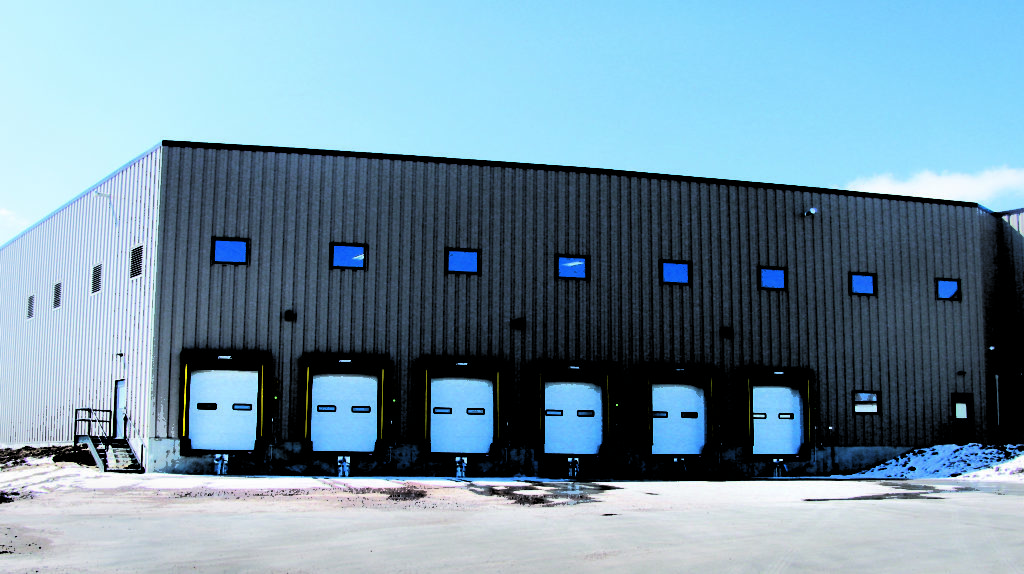 NJ keeps growing
An additional 10,000 square feet of warehouse space with six additional loading docks is added to the Marshfield location. This brings the total warehouse space in Marshfield to 2.2 million cubic feet.


Texas gets an upgrade
NJ's Texas branch moves from Dumas to Amarillo to better serve their existing customer base, as well as to better position for increased growth in the South Central region. The NJ-built Amarillo facility is 25,000 square feet on a four acre lot with three finished docks, 1,800 square feet of office space, and the capacity to hold 224 pallets of refrigerated product.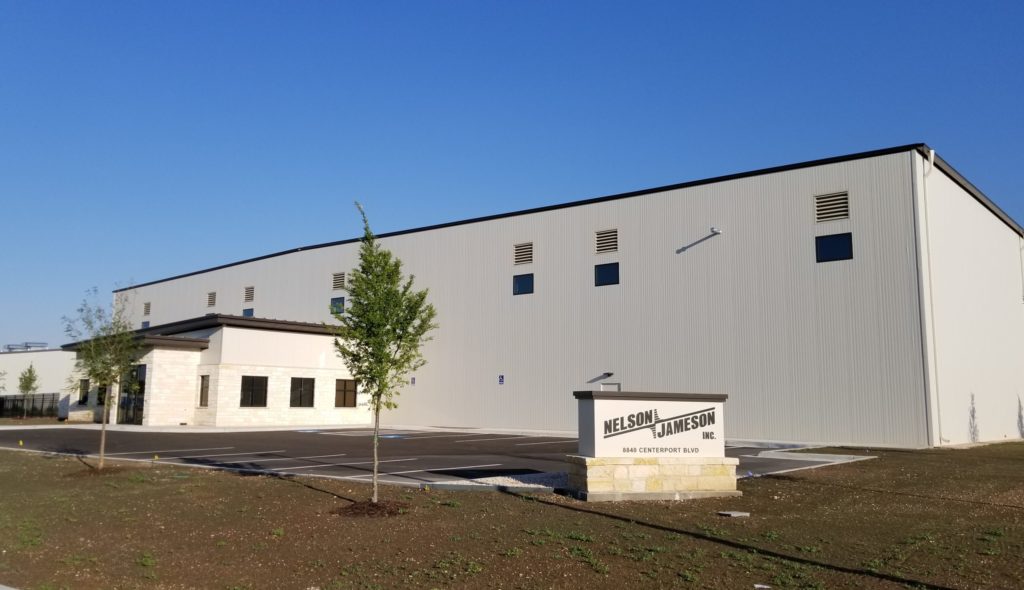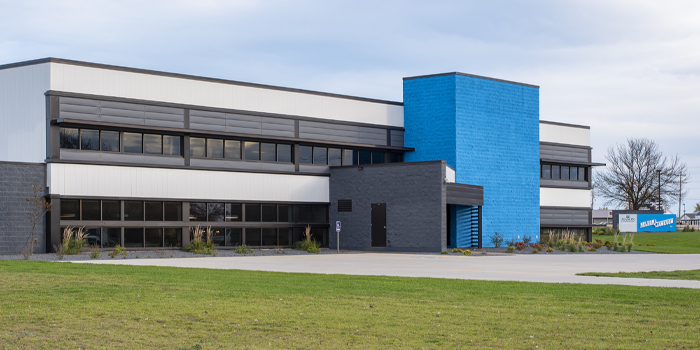 New Headquarters
Corporate office staff moves into a newly remodeled building, primely located on Hwy 13 on the south end of Marshfield.
The fourth generation of Nelsons
Leadership of the Nelson-Jameson organization transfers to the fourth generation of the Nelson family as Adam Nelson is named Chairman of the Board, and Amanda Nelson Sasse steps into an executive management position as the Director of E-Commerce. Ann-Marie Nelson Brine remains a minority owner, functioning as the secretary of both NJ's Advisory Board and its Board of Directors.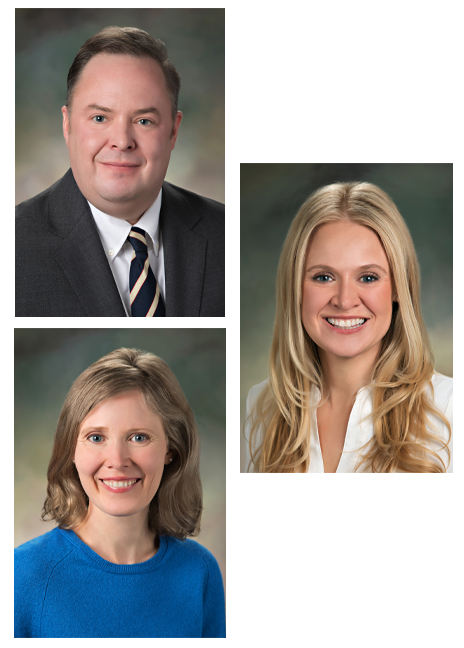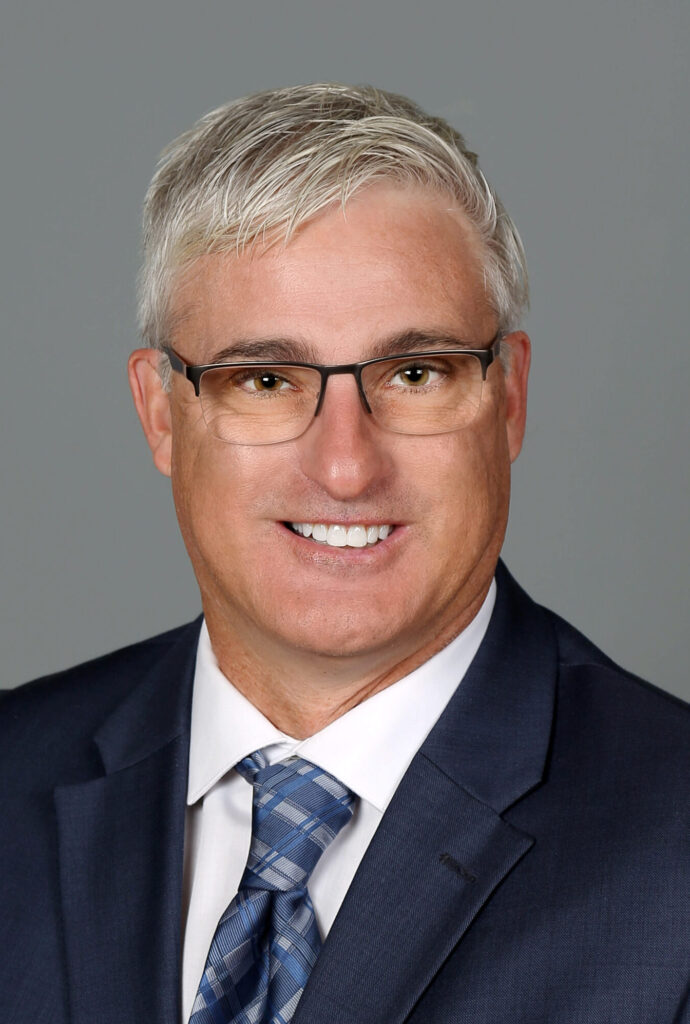 Mike Rindy joins Nelson-Jameson as President
Mike has worked in the food and dairy industry for more than 34 years—bringing with him
decades of experience leading diverse teams to achieve outstanding sales and operational
results while fostering collaboration and servant leadership.


Firm of The Year
Nelson-Jameson is named Marshfield's Firm of The Year by MACCI, the second time receiving this award since this prestigious program began in 1955.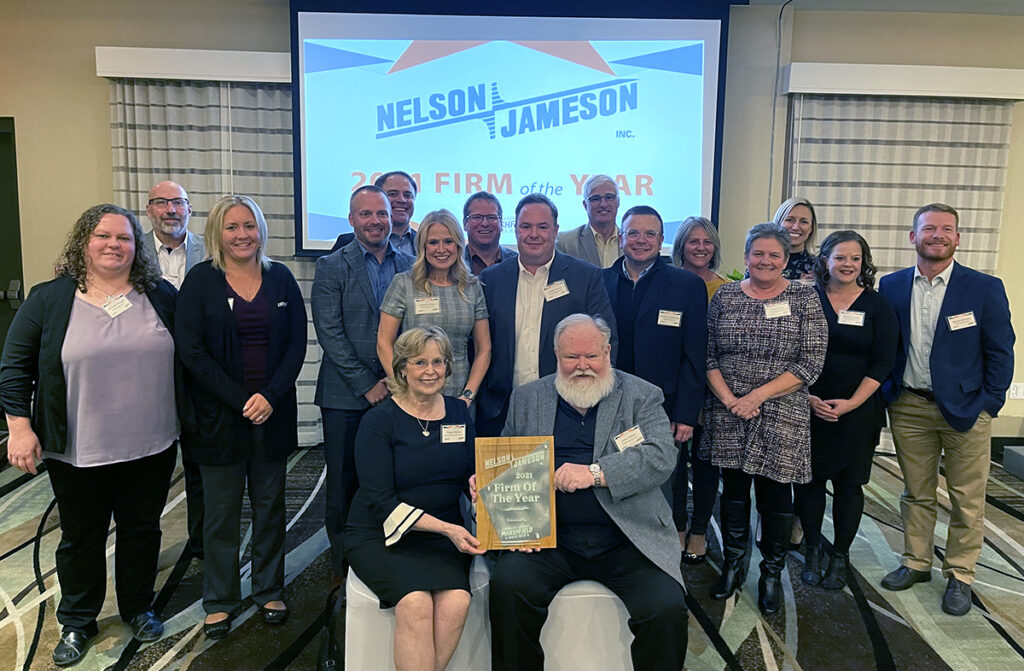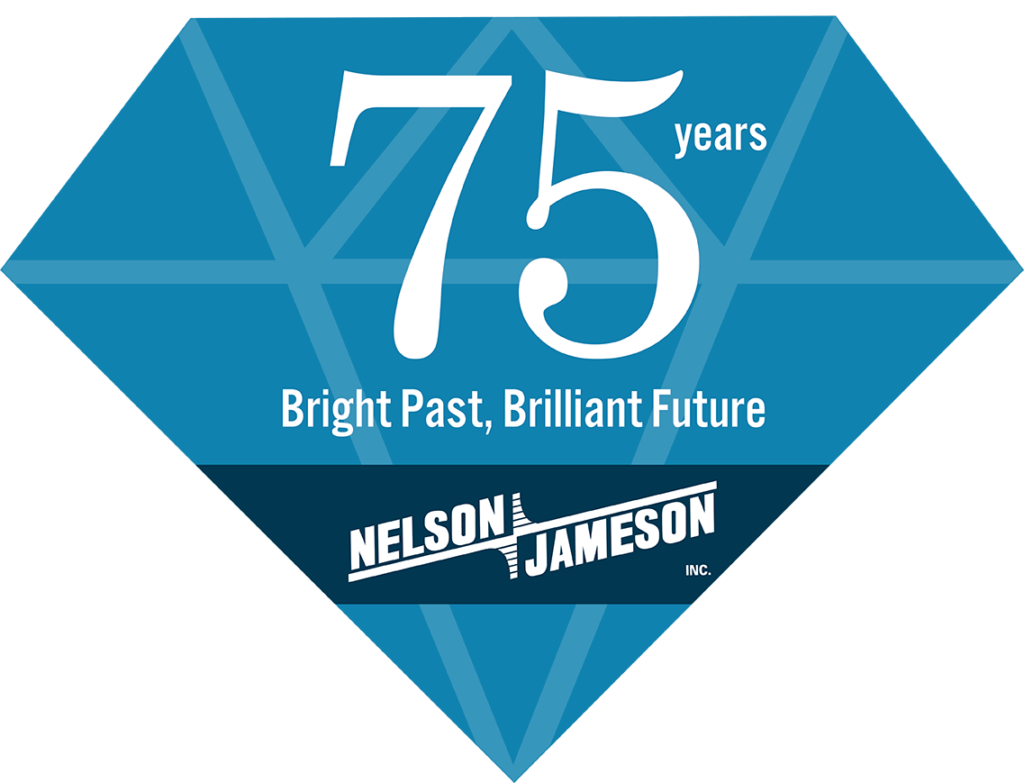 Nelson-Jameson Celebrates 75 Years in Business
We are honored to celebrate 75 years of success and growth, and look forward to continuing to provide our customers with the products and services they need to produce safe, quality food.
Learn More:
Learn more about the Value of Partnering with Nelson-Jameson and our role in the food supply chain.
---