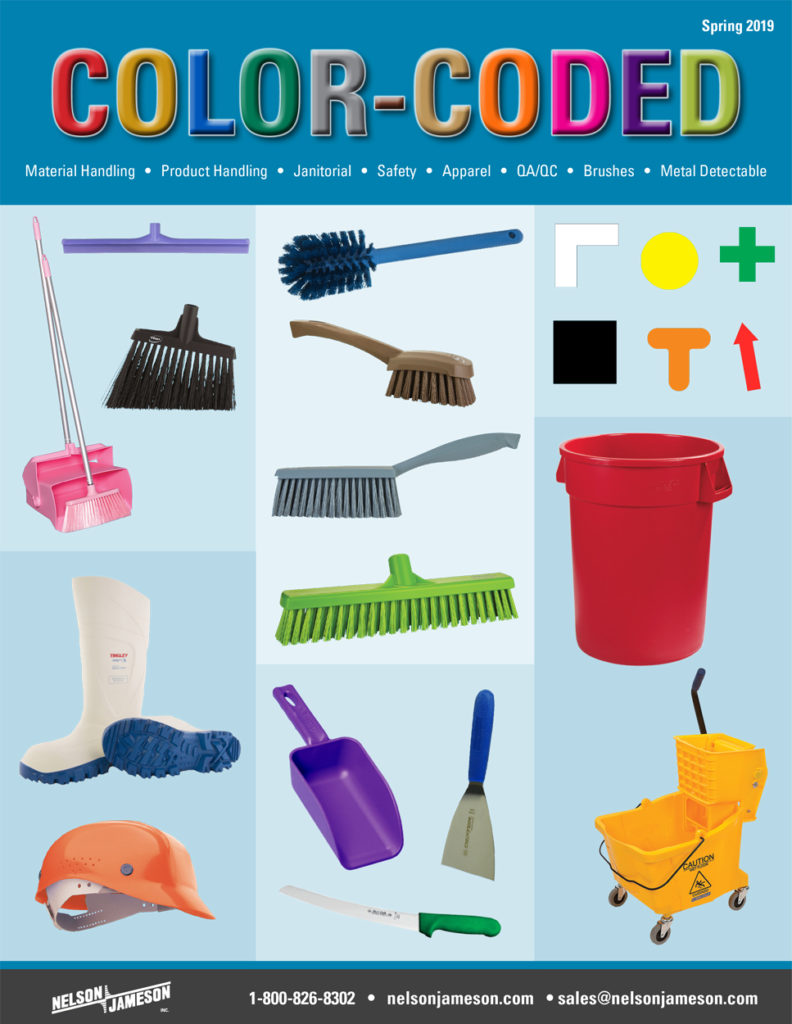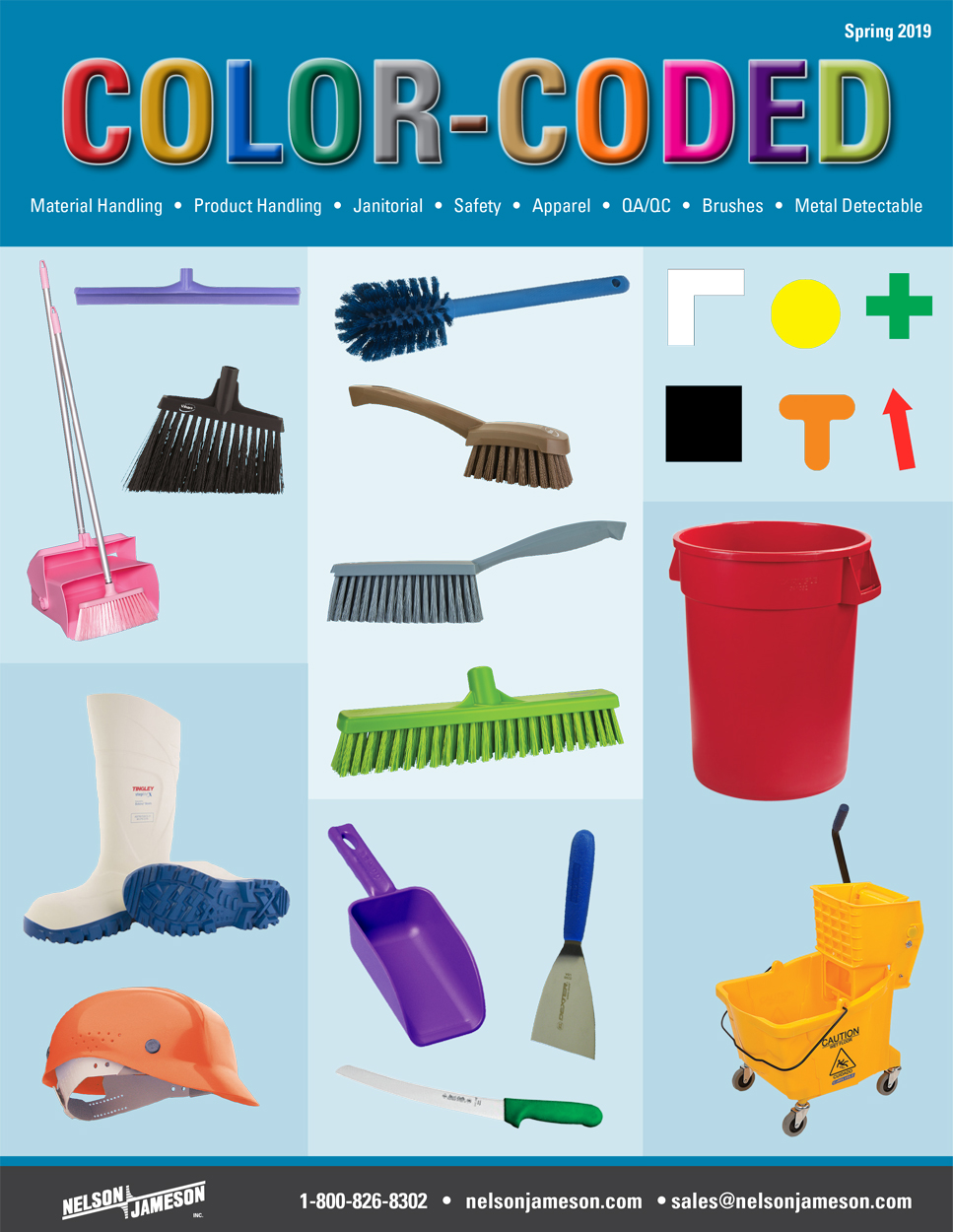 Your Complete Source for the Food Industry
A complete color-coded system helps your sanitation program by assuring that plant
tools stay in the areas in which they are meant to be used, doing jobs they are meant to do. Avoid cross-contamination between areas of the plant, or one application to another.
Nelson-Jameson brings together the most extensive collection of color-coded products
for materials handling, product handling, janitorial and safety applications.
For more information on color-coding, visit our Learning Center.
Take the next step in sanitation and add to your color-coded program today!