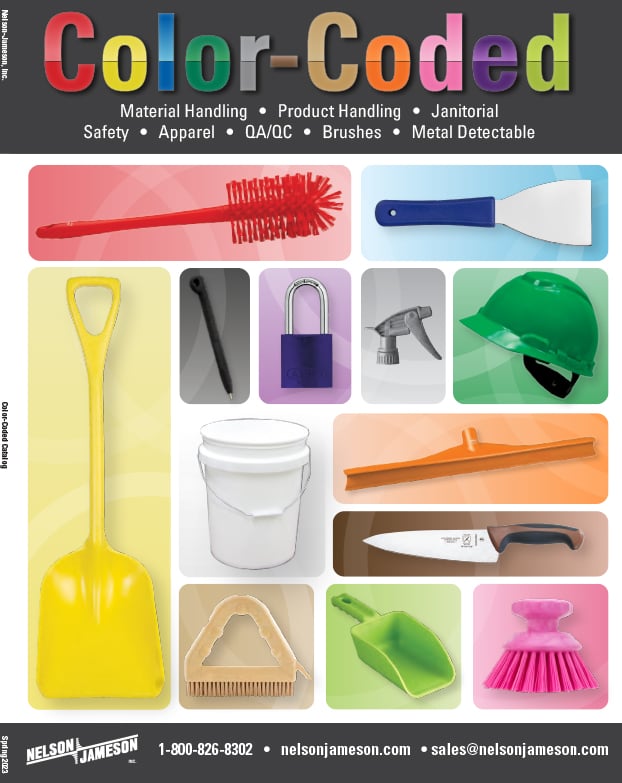 YOUR COMPLETE SOURCE FOR THE FOOD INDUSTRY
A complete color-coded system helps promote organization and efficient work flow. Designating critical control areas
and zones helps your sanitation program by ensuring that the tools stay in the areas in which they are meant to be used, doing jobs they are meant to do. Color-coded systems also help avoid bacterial and allergen migration within a facility, allowing you to maintain a safe food processing facility.
Nelson-Jameson brings together the most extensive collection of color-coded products for material and product handling, janitorial, safety, and QA/QC applications.
For more information on color-coding, visit our Learning Center.
• Download Color-Coded Catalog PDF
• Request Printed Color-Coded Catalog
Are you in need of a Color-Coded Program in your facility? Let us know by taking our survey!