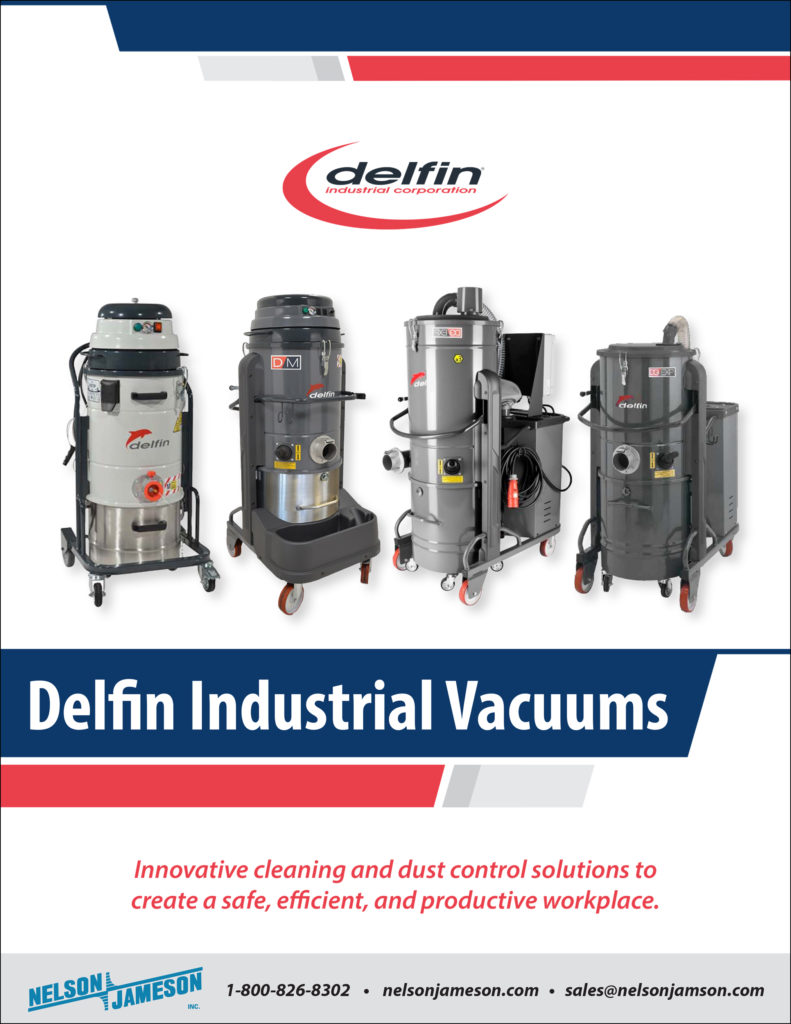 Create a Safe, Efficient, and Productive Workplace with
Innovative Cleaning and Dust Control Solutions
With over 25 years of innovation in the industrial vacuum system market, Delfin has built a diverse product line of
more than 140 models and 1,500 configurations to cover any application, dust type, and niche industry. Every day,
Delfin's goal is to create innovative solutions to improve product efficiency, ensure safety, and to increase productivity.
Combustible Dust Guidelines
It is important to find a vacuum that is safe for combustible dust. NFPA 652 defines combustible dust as a "finely divided combustible particle solid that presents a flash fire hazard or explosion hazard when suspended in air or the process-specific oxidizing medium over a range of concentrations."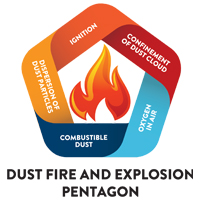 Preventative Maintenance
Performing regular scheduled maintenance can help ensure your industrial vacuum remains operating under safe conditions—helping prevent costly and potentially dangerous situations from occurring. Incorporate routine filter changes for increased efficiency and reduced risk of product contamination.
Our complimentary Preventative Maintenance Checklist provides a list of up to 35 parts of an industrial vacuum, recommended to be routinely inspected.
Video Resources
Widest Range of Globally Certified Explosion-Proof Vacuums
Delfin Industrial Vacuum Cleaner - Zefiro EV AP 500
Pneumatic Conveyors System for Cheese Curds - From Grinder to Melter
Delfin Vacuum Models:

Great for mobile applications and confined spaces.
The best selling Delfin vacuum across the widest range of industries.
Certified explosion-proof models available.

Vertical platform ideal for mobile applications and confined spaces.
Suited for continuous use.

Single and three-phase systems available.
Widest selection of models for collection of solids and liquids.
Certified explosion-proof models available.

Flexible solutions for most non-electric environments.
Diverse range of models for collection of solids and liquids.
Pneumatic
Shop Vacuums:
Delfin can produce vacuum cleaners able to satisfy every need of cleaning or maintenance within any type of industry. Today, Delfin produces industrial vacuum cleaners, pneumatic conveyors, centralized systems, and customized suction solutions. Choose the best solution for your needs.
Shop Accessories:
Designed to help enhance the performance of Delfin vacuums. Ranging from brushes, to hoses, and connections, these accessories will improve your vacuums range of coverage.
---