NIST Traceable Calibration Certificate
Certified reference thermometers come with a NIST traceable calibration certificate. These thermometers are known as certified dairy thermometers, factory certified laboratory thermometers, or high-precision digital certified thermometers. Each thermometer is used as the official temperature monitoring device for verification and calibration procedures in the laboratory or throughout the food manufacturing process.
Whether choosing from the popular spirit-filled certified glass thermometers, or a digital certified thermocouple thermometer, each are carefully calibrated and inspected at the manufacturer to ensure they conform to exact specifications against the NIST traceable reference standards. Standards have been certified by an ISO/IEC 17025 accredited calibration laboratory.
Thermco®'s most popular reference thermometers are certified at several common critical temperature points. As a general guideline for good laboratory and manufacturing practices, thermometers should be recertified on an annual basis. We provide custom thermometer calibrations and recalibration services by working directly with the manufacturer.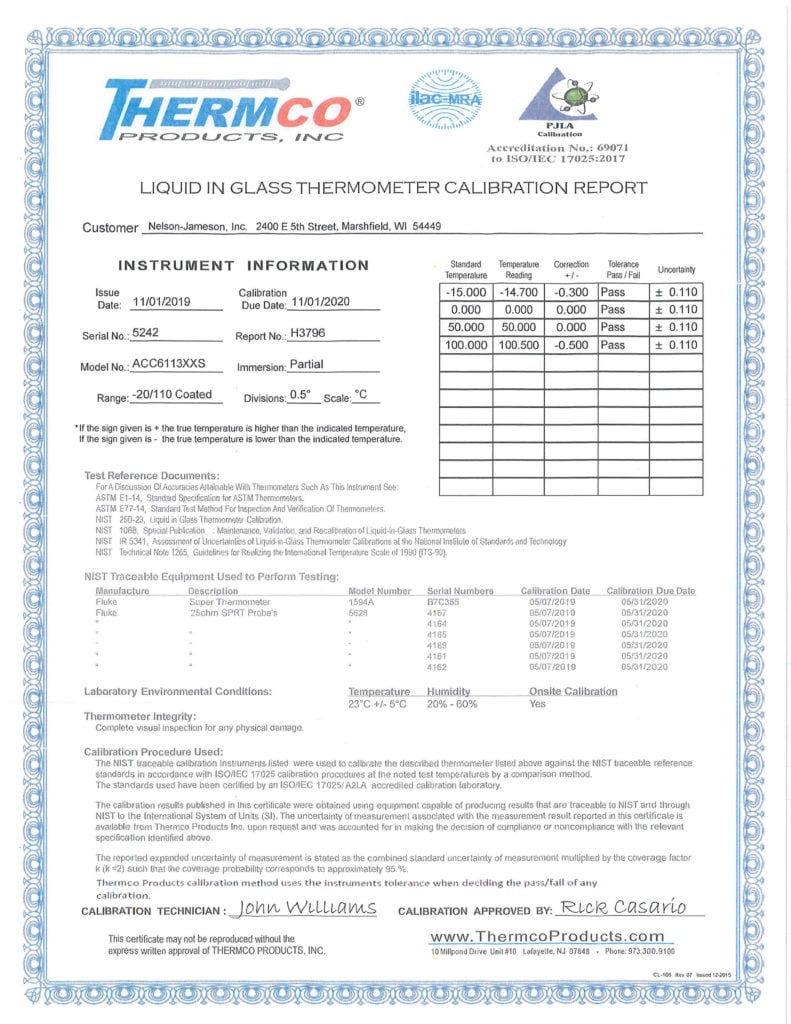 "The calibration services of the National Institute of Standards and Technology (NIST) are designed to help the makers and users of precision instruments achieve the highest possible levels of measurement quality and productivity." (Referenced from nist.gov.)
---
NIST Certificate of Accuracy
Thermometers used in quality control applications throughout the laboratory of the food manufacturing process are used in areas such as refrigerators, freezers, incubators, walk-in coolers, block heaters, or ovens come with a certificate of accuracy. These types of thermometers come individually serialized, are checked for physical integrity and any malfunctions before determined suitable for calibration. They are checked against a standard test method and NIST traceable calibration equipment for accuracy. These certificates are good for one year, but then due to general guidelines for good laboratory and manufacturing practices, the thermometer is recertified in-house against the laboratories certified reference thermometer.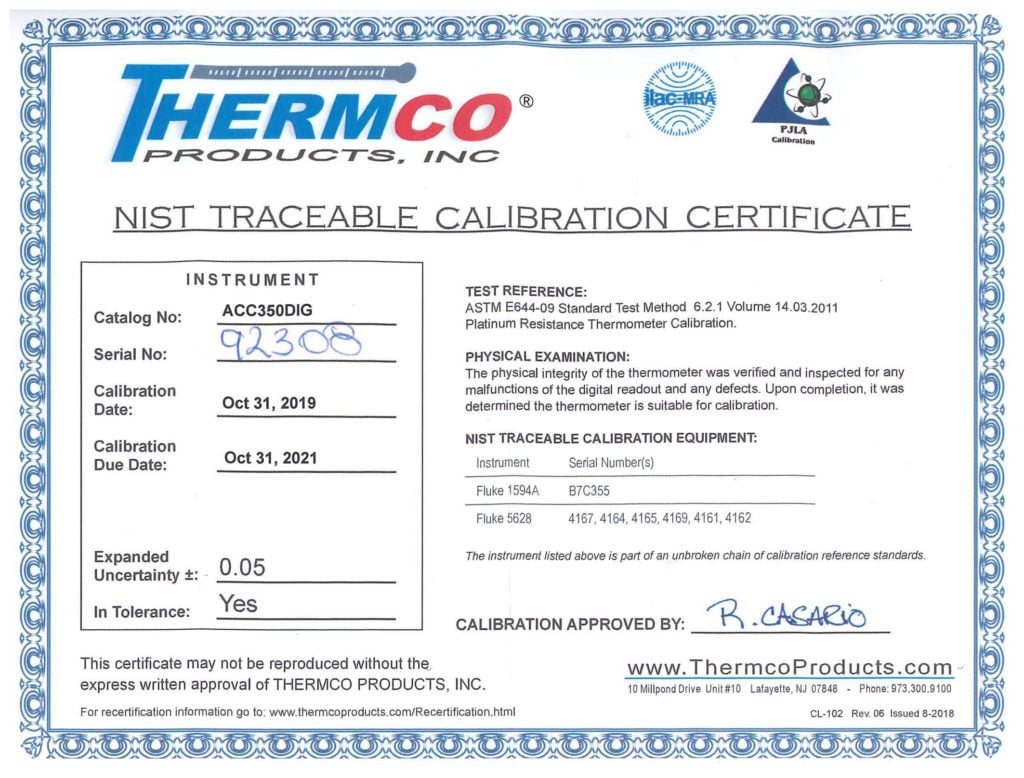 Click here to shop our entire selection of thermometers.