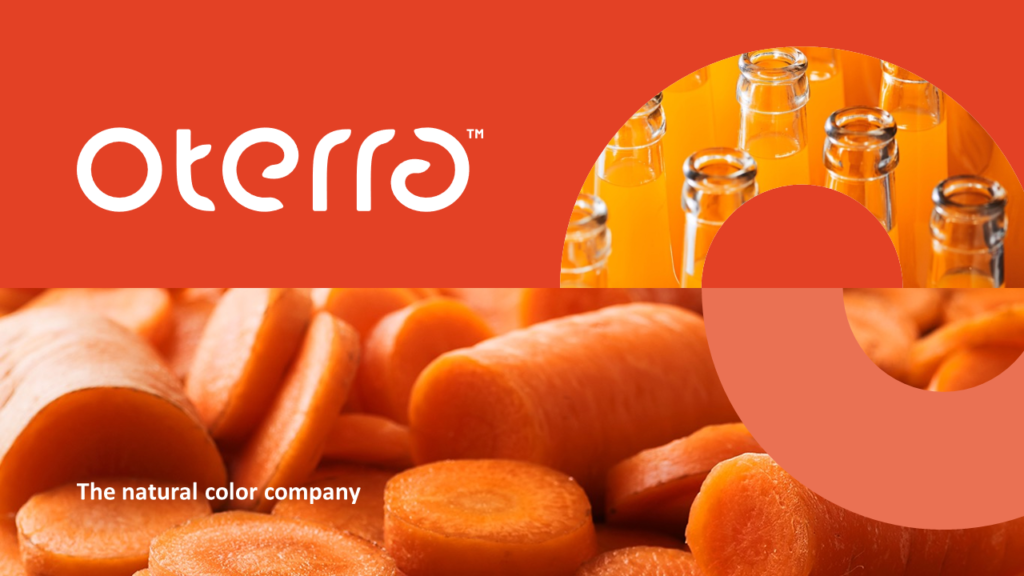 A Rainbow of Colors—Natural Colors
Whether you make beverages, confectionery, dairy products, ice cream, or other prepared foods, together with Oterra, we can help match the exact color you need
for your product. Covering natural colors, fruit, and vegetable concentrates, there
are more than 600 unique products. Together we will work to develop unique new colors designed to optimize your formulation and bring extra value to your new, or redesigned products.
Oterra has a robust global quality management system and supply chain promise
to consistently deliver the right quality, at the right time, and in the right amount.
Focusing on quality control, product safety, and product security at every stage of activity throughout the entire value chain—raw material selection, surveillance of suppliers through production and packaging, distribution, and application on your premises.
Color Options
Here is a list of the variety of color options Nelson-Jameson offers:


Red

-

Violet

-

Purple

A complete range of natural red colors from dark orange through deep red, into shining pink towards appealing purple.


Yellow

-

Orange

A wide-ranging natural yellow and orange color portfolio from transparent light yellow, through shining intense yellow, towards deep orange.


Blue

-

Green

A complete range of natural green and blue colors from light green through dark intense green, from lighting shining blue towards dark blue.


White

-

Brown

-

Black

A complete range of natural white, brown, and black colors in multiple nuanced shades.

Contact our Ingredients Specialists for more information at (800) 826-8302.
---