Types of Food Grade Stainless Steel
There are roughly 150 different types of stainless steel grades available to use today, but only a few are durable enough to be considered food grade. Almost all of the food grade stainless steel manufactured is from 300 and 400 series steel.
300-Series: Fabricated with both chromium and nickel with about 18% and 8% by mass, respectively. Because of this specific formula, this steel's finish is non-magnetic.

304: The most commonly-used food grade stainless steel on the market today. It is often used in the dairy, beer, and food processing industries.
The high amounts of chromium and nickel give 304 stainless steel excellent corrosion resistance.

316: Another popular food grade stainless steel. It is used more often in commercial food production as it has a better corrosion resistance than the 304 because it contains more nickel and molybdenum. This combination gives 316 increased corrosion resistance, improves resistance to pitting and chloride ion solutions, and increases strength at high temperatures.

400-Series: Contains mostly chromium that is paired with a small number of other elements. Because of this, its finish will always be magnetic.

430: Contains less nickel than the 300 series, making it more susceptible to corrosion in harsh environments. It must be dried soon after it encounters moisture to prevent rusting.
To be food grade stainless steel, it must be able to withstand acids, alkalis, and chlorides, such as salt. If a stainless steel doesn't have this property, then these caustic materials could contribute to premature corrosion.
The Best Food Grade Stainless Steel for the Processing Industry
There are several reasons why stainless steel is the premium choice for food processing equipment.
Cleaning stainless steel is easy. There are many types of strong cleaning agents, such as alkaline solutions and acids, that are safe to use on stainless steel equipment.
Its impermeable surface prevents contamination.
Stainless steel is not easily cracked, dented, or scratched.
Many types of stainless steel grades are resistant to corrosion.
It can withstand high temperatures without buckling
It is one of the most formable types of metals.
Stainless steel does not affect the taste or smell of food.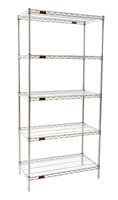 Make Sure the Stainless Steel you Select Has These Properties...
It is comprised of the right amount of chromium. To be considered stainless, it must contain at least 11%.
It has a high resistance to heat. Stainless steel is ideal because of its high resistance to heat.
It can tolerate moisture and certain chemicals. All kinds of stainless steels are made to tolerate high levels
of moisture and the application of certain chemicals.

Safeguard Against Corrosion
A common mistake that is made with food grade stainless steel is that it is cleaned with a plain steel brush. The coarseness of the bristles can easily break up the bonding oxide layer which cause cracks, crevices and rust, ultimately leading to compliance issues. Clean with non-metallic brushes and pads to prevent this premature degradation. Do not allow cleaners and sanitizers to remain on stainless steel for a prolonged period, as this will create pitting, oxidation, discoloration and compliance issues.

Cleaning Food Grade Stainless Steel
Depending on the type of food grade stainless steel you are cleaning you will be able to use an appropriate method from
the list below.
Steam cleaning with water only.
Mechanical scrubbing with customized machine.
Detergents and/or scouring powders.
Alkaline solutions for rust-prone finishes.
Organic solvents.
Acids for cleaning or sanitation.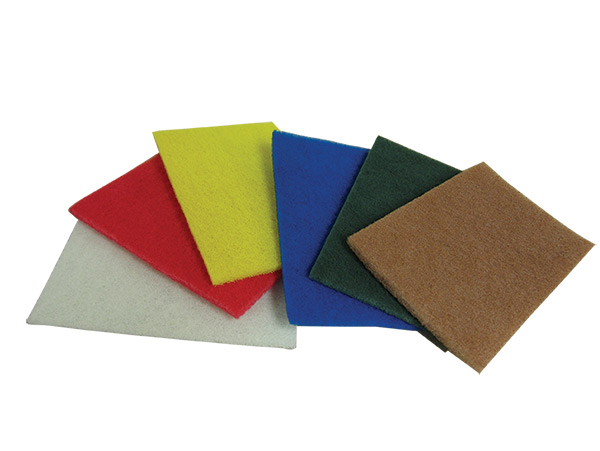 What About Superalloys?
Superalloys are high performance alloys with high strength and corrosion resistance, even at high temperatures. This makes them ideal for handling caustic soda in the food processing industry. These will fall under the high-nickel group of the superalloys.

For these kinds of applications, superalloys are more ideal and resistant than the 300 series of stainless steel.
Duple alloys LDX-2101, 2205, 2304 and 2507 are most commonly used where corrosive foods (hot brine, and stagnant and salty foods) are present.
In addition, they are commonly used for large tanks, tank farms, and silos where the thinner material cross sections are more cost efficient.
SAE Grade
Type
European Norm
Hardening/
Magnetism
Description
Application
301
Austenitic
18/8
Cold Only/Non-Magnetic
Corrosion resistance to 304, higher strength of the 3 series, cheapest, lower heat resistance.
Screen frames, low quality kitchen pots and silverware, often rolled formed, and car wheel covers.
303
Austenitic
18/9
Cold Only/Non-Magnetic
Addition of sulphur makes it the best machinable grade, less corrosion resistant than the other 3 series.
Components that are heavily machined where lower corrosion resistance is ok like nuts, bolts, and gears.
304
Austenitic
18/10 or 18/0
Cold Only/Non-Magnetic
More than half of the SS produced, more nickel than 301 making it more suitable for complex forms.
Kitchen sinks and appliances, food processing equipment—beer brewing, milk processing, wine making. Ok for utensils but too soft for good knife blades.
316
Austenitic
12/2
Cold Only/Non-Magnetic
Most extensive austenitic and 2nd most used, addition of molybdenum makes it more corrosion resistant.
Food preparation, pharmaceuticals, chemical containers, good for utensils other than knife blades.
430
Ferritic
XBCr17
Cannot Be Hardened/Magnetic
Most used ferritic, the ability to resist nitric acid attack makes it best in chemical applications, lower corrosion resistance than 304 and 316.
Fridge doors, cold headed fasteners, inside dishwashers, fridge covers, and low quality cutlery.
409
Ferritic
X6CrTi12
Cannot Be Hardened/Magnetic
Cheapest SS, suitable for high temps but not for corrosion resistance due to low chromium content.
Mufflers and low quality kitchen utensils.
410
Martensitic
X12Cr13
Thermal Hardening/Magnetic
Most widely used martensitic steel due to low cost, harder than austenitic steel but corrode easier, softer than 416 or 420, but more machinable.
Bolts, nuts, screws, bushings, car parts, and industrial products.
420
Martensitic
X20Cr13
Thermal Hardening/Magnetic
High carbon version of 410 and harder.
Better quality cutlery and knife blades, tools, chisels, and surgical instruments.
440
Martensitic
X90CrMoV 18 or X105CrMo 17
Thermal Hardening/Magnetic
High hardness combined with good corrosion resistance makes it the highest price SS.
Highest quality for knife blades, tools, chisels, and surgical instruments.
2205
Duplex
X2CrNiMo N22-5-3
Cold Only/Magnetic
Most used duplex, 50 percent ferrite and 50 percent austenitic results in high strength, hardness, and resistance to erosion, fatigue, and corrosion.
Marine chemical and petrochemical industries, oil and gas exploration.
Austenitic — High levels of chromium and nickel, mostly common alloy steel.
Martensitic — Group of chromium steel containing no nickel.
Ferritic — High chromium and low carbon levels.
Duplex — Characteristics of both Austenitic and Ferritic.
Information from Stazzone, Ensight Solutions, Company, Remove and Replace
---