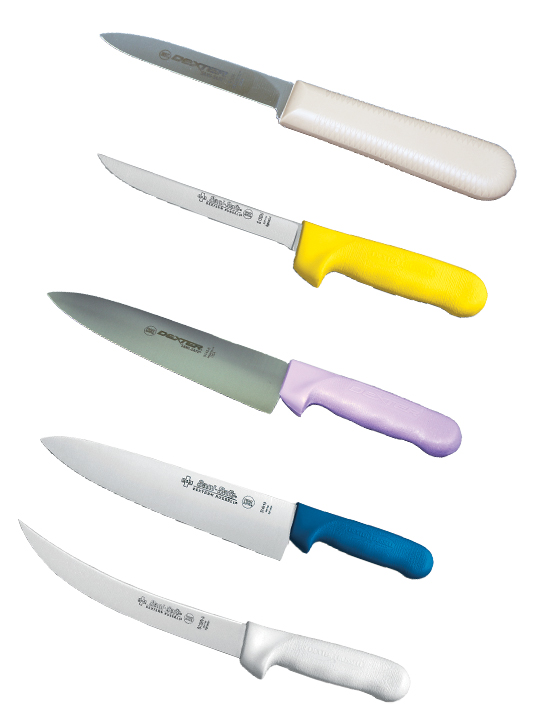 Frequent and prompt cleaning of cutlery after each use with non-caustic solutions and prompt towel drying will ensure the performance and beauty of your Sani-Safe cutlery products.
We recommend adherence to the following guidelines to maximize the life of your
Sani-Safe Cutlery.
Cutlery should be hand washed in mild to medium strength detergent and towel-dried.
Knives should NOT be placed in automatic dishwashers. The blade edges will be dulled from rubbing against each other, and caustic detergents will cause staining and pitting
of the blade.
Cutlery should NOT be soaked for long periods or submerged for cleaning. If soaking cutlery in soap, bleach or chlorine, the soaking should be kept to a minimum, the products rinsed thoroughly and dried immediately.
Chlorine and bleach discolor and pit stain-free and high-carbon steel. If chlorine or bleach products come in contact with the blade, they must be thoroughly rinsed off immediately.
When cutlery is left to soak in aluminum pans or stainless steel sinks, galvanic action, the transfer of electrons from one metal to another, may occur. Galvanic action may cause pitting on cutlery blades. To prevent it, avoid long periods of soaking and remove cutlery from condiments, such as mayonnaise, when they are kept in aluminum or
stainless steel pans.
---