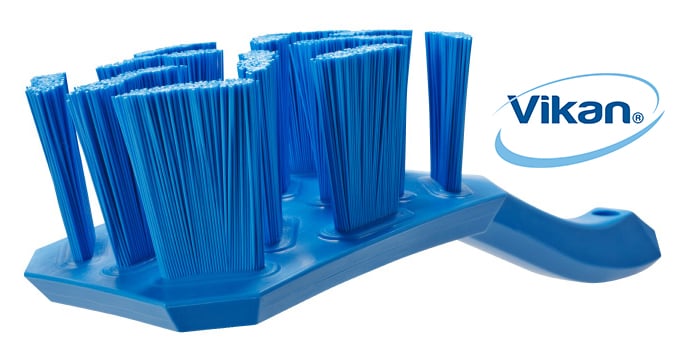 What is Ultra Safe Technology (UST)?
UST is an innovative line of brooms and brushes that utilizes enhanced bristle security units directly molded to the brush block, effectively removing any gaps or seams while offering unprecedented bristle retention strength.
The hand brushes, deck scrubs, and sweeping brooms each have a unique bristle pattern to optimize function. Spacing between the bristle units makes each tool easier to clean, dry,
and inspect.

Why was UST created?
UST is Vikan's latest initiative to create the most secure, safe and hygienic cleaning tools for the food and beverage industry.
Rigorous testing has proven great functionality, durability and chemical and thermal resistance.
These UST brooms and brushes are compliant with HACCP requirements and FDA (CFR 21).
Why do you want UST?
UST provides a level of hygienic design that has never been seen before. In areas that are hygiene critical, UST gives food processors the confidence that bacteria and foreign contaminates will not hide in and around the tools. This makes UST an outstanding alternative to resin set brush products.

Features & Benefits: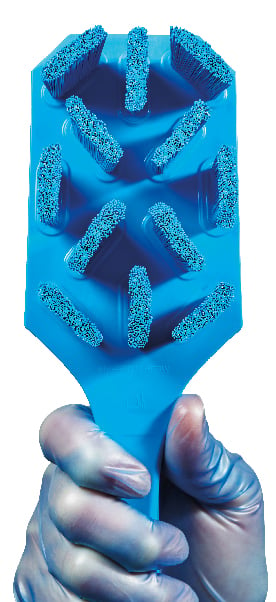 Enhanced bristle security.
No metal staples or resin.
High cleaning efficacy.
Easy to clean and dry.
Easy visual inspection.
FDA-compliant.
Fully tested and documented.
Strong, durable and light construction.
Temperature rating: -2° to 250°F/-20°C to 121°C.
UST is supplied in the US exclusively by: