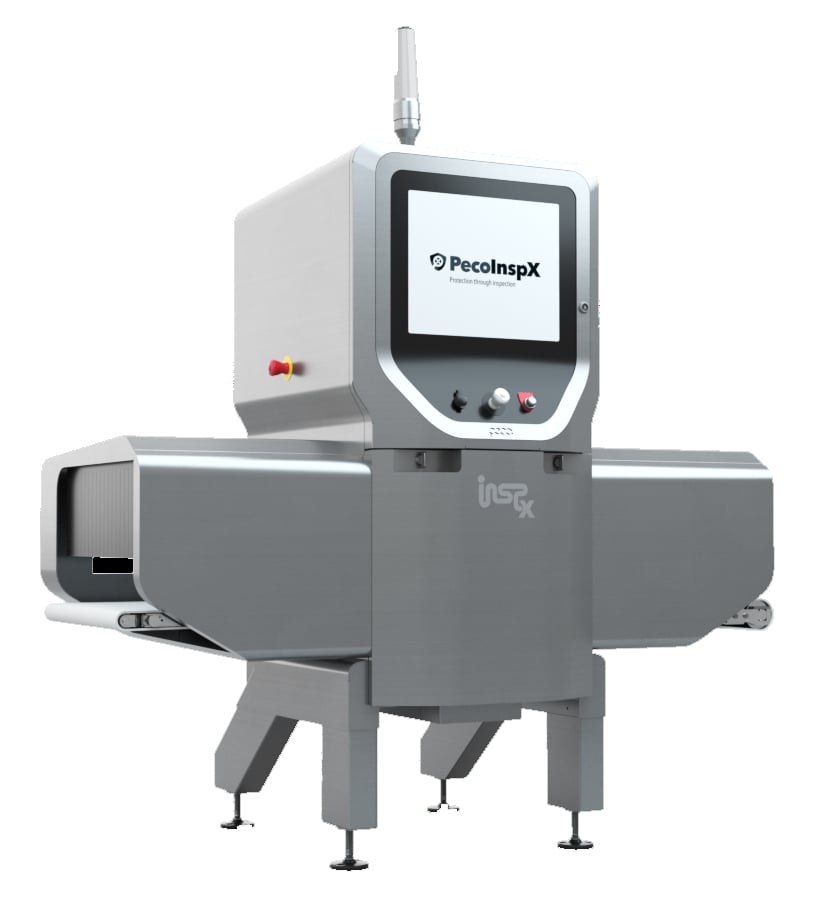 Nelson-Jameson is proud to partner with Valcour Process Technologies to provide our customers with the equipment needed to inspect a wide assortment of product to prevent contamination. The Shield Allegro is a powerful X-ray inspection system that provides a higher level of inspection over traditional metal detectors.
While metal detectors provide reliable and robust contaminant detection technology, X-ray inspection technology
helps to ensure improved product quality by providing these additional benefits:
Designed to inspect a wide assortment of packages up to 450 mm (17.7") wide and 254 mm (10") high. Products are typically inspected after packaging but can be inspected as raw product or packaged in a box.
Detects smaller sizes of stainless steel (2-2.5 mm vs. 6-8 mm), as well as a variety of other contaminants that aren't possible with a metal detector.
Easy to use, 17" touch screen display provides a digital trail of images for each product scanned should you need to further investigate customer complaints.
Features an optional 3-A design, software switchable detector resolution, and 24/7 remote technical support.
Meets the rigorous quality, reliability, sanitary and capability expectations of the U.S. and Canadian Cheese Production & Converting Markets.
Developed and made in the USA.
Interested in Metal Detectable Products?
If you use metal detectors at your facility, we can help enhance your HACCP and GMP programs with our wide line of metal detectable products. From safety supplies to processing tools, Nelson-Jameson can help ensure your products integrity.
To learn more and request a quote, please fill out and submit the form below.