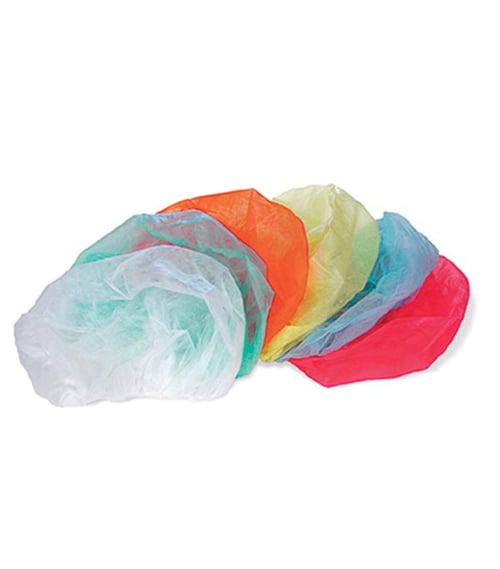 Spunbonded polypropylene is a lightweight, breathable fabric that provides economical protection against non-hazardous, dusty-work environment applications. It is the best low cost solution for protecting workers against dry particulates, dirt and grime, and is appropriate for wear in non-toxic workplaces where liquid chemicals are not present.
---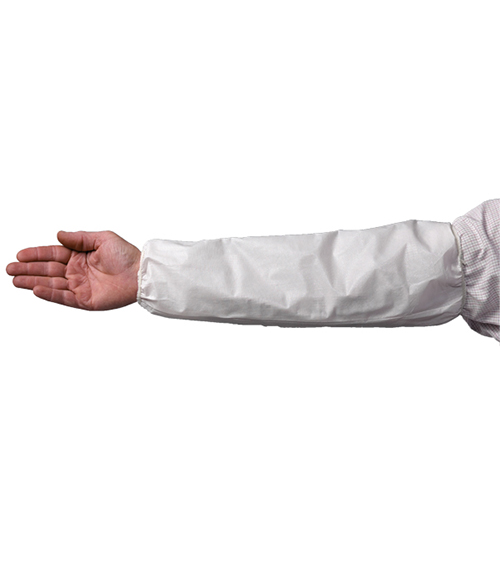 Coated polypropylene has the added benefit of a solid sheet of polyethylene bonded to the surface providing protection where liquid splash is of concern. The polyethylene film is impermeable and non-linting with great tensile strength. Great for light acidic splash protection and any wet general maintenance. An economical solution for light non-hazardous splash protection.
---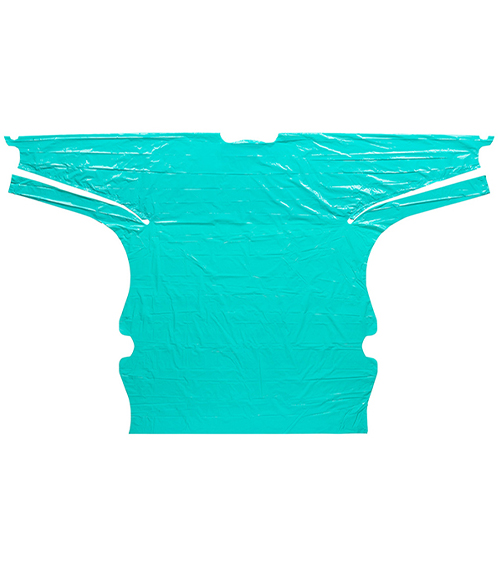 Provides a highly effective fluid barrier protection while still maintaining strong reliable protection and flexibility. Great for use in food service and processing industries.
---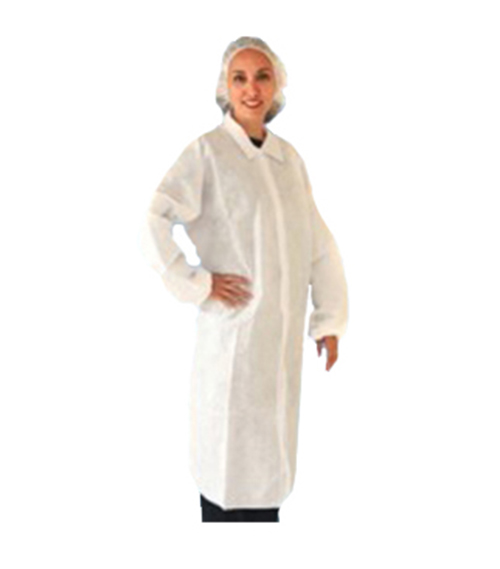 SMS barrier fabric is an unique tri-laminate construction that offers a high tensile strength and toughness that is also soft, drapable, and easy to work with. This material offers excellent barrier protection while keeping the worker cool and comfortable. SMS provides a fluid and particulate barrier to protect the worker without sacrificing mobility and comfort. Garments constructed of SMS fabric are strong and durable, yet offer outstanding comfort, breathability, and softness. SMS is lightweight and resistant to tears and punctures.
---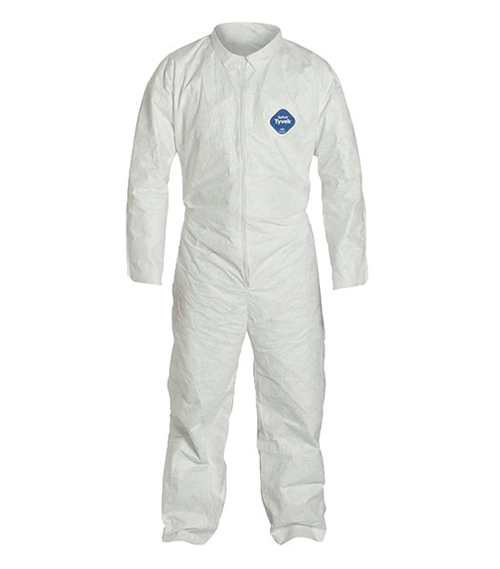 Tyvek is a spunbonded olefin fabric that is made from high-density polyethylene fibers that offer unique qualities of excellent barrier protection and strength. Tyvek is lightweight and highly resistant to tears and punctures as well as low linting. Spunbonded olefin is strong, lightweight, flexible, smooth, low linting, opaque, and resistant to water and chemicals.
---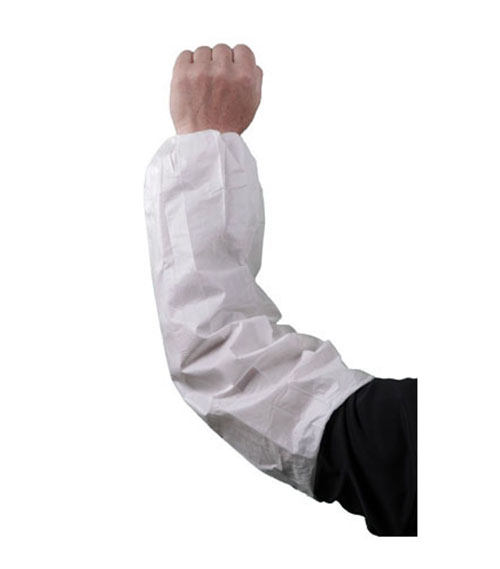 An alternative to Tyvek® that has outstanding protection, durability, and comfort. Keyguard is a microporus polyolefin fabric that is very effective everywhere Tyvek is used.