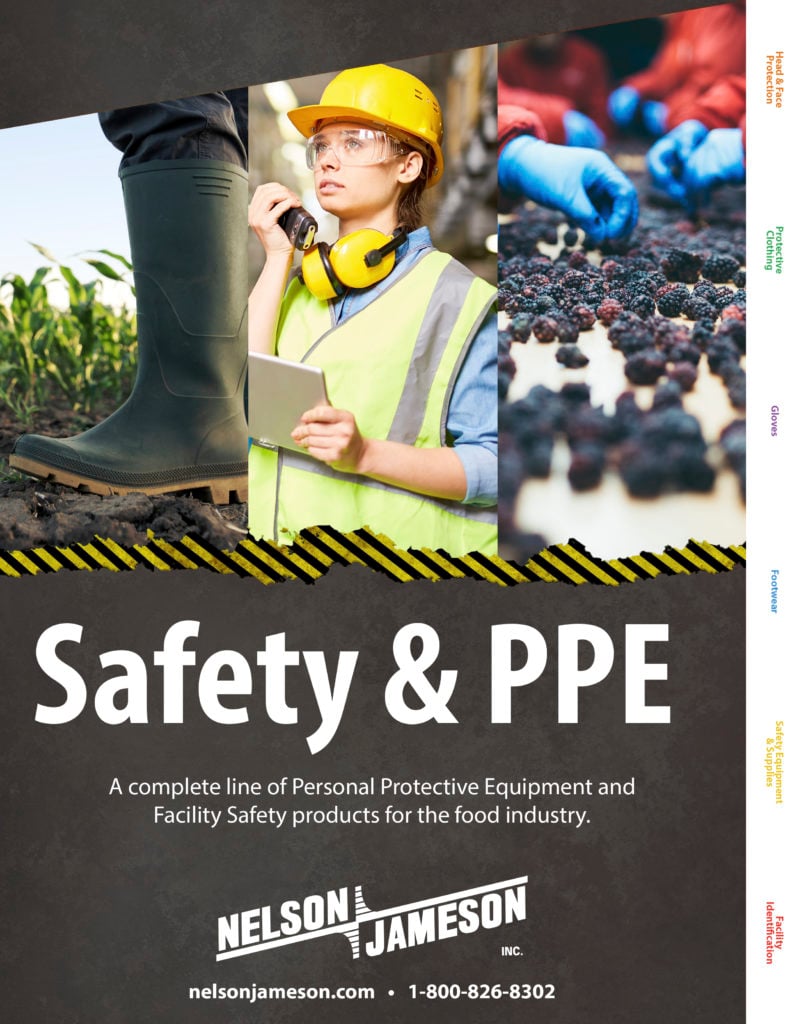 Your Safe, Quality Food Starts Here
Protect employees from injury, and food product from possible contamination with personal protective equipment
and facility safety products from Nelson-Jameson.
Our 256-page Safety & PPE Catalog is filled with products and useful information to help customers stay compliant
as well as understand the different safety standards that are out there.
For more information on Safety & PPE, visit our Learning Center.